While shopping for your girlfriend is difficult enough, you'll probably have an even harder time finding a gift for her if she's a nerd. Most nerds are usually first in line to buy the latest gadgets and electronics. So unless it's going to be released tomorrow, your girlfriend has most likely bought it for herself already.
The only way to get the perfect gift for a nerdy girlfriend is to think out of the box. Luckily for you, we've put together a helpful guide on what you should consider and look for so that you can get a gift that's perfect for your geeky partner.
You'll find that most of these gifts are both popular and practical, while some are rare collector's items that will really impress her. We also considered price when putting this list together so there's something for everyone at different budget levels.
What Gifts Will Your Nerdy Girlfriend Value the Most
More often than not, asking your girlfriend what kind of gift she'll like will not go down well with her. That's because most women enjoy surprises, especially if she can see that it was heartfelt and well thought-out. The best way to get your nerdy girlfriend a gift that she'll truly appreciate and enjoy is to do your research and try your best to figure out what she really likes.
Trust us, your girlfriend will feel incredibly special when she realizes the amount of effort that you put into buying her a gift. At the end of the day, it's the thought that counts.
Things like jewelry seem like easy gifts to buy because you can easily walk into any jewelry store and get an item at the last minute without putting much thought into it. Whereas getting a gift that reflects their preferences and values shows that you truly care.
Nothing says 'I love you' more than giving a gift that you've put a lot of thought and energy into. Even the gift of your time and attention means a lot more than just an item that you bought fleetingly.
In fact, most nerdy girls are more than happy to spend quality time with their spouses doing activities that they enjoy, like playing video games or binge-watching her favorite science fiction movies. It will mean a lot more to her if you can take the time out of your normally busy schedule just to spend some quality time with her. You can make her day extra special by traveling somewhere unusual but special.
However, we know that not everyone can afford to spend a lot of money on a birthday or anniversary trip with their girlfriend. That's why we've put together this guide to help you find a timeless gift that'll make your geeky girlfriend swoon. As you'll see, it's important to purchase a gift that she will enjoy for years to come, and it should be an item that shows how much you really love and appreciate her as a person.
Purchasing a gift that celebrates your girlfriend's personality will show her that you truly pay attention to what she likes and dislikes. It'll also serve as a reminder of how much you really care for her when you guys get into an argument. She'll take one look at that one-of-a-kind gadget you got for her and realize that you're not so bad after all.
It would be even better if you can get her a practical gift that she can use regularly, as that'll boost your chances of getting out of the dog house when she's mad at you.
While we can't tell you exactly what you should get your nerdy girlfriend, we can say with confidence that she will definitely appreciate a gift that has a cool factor while being useful as well. Once you figure out what type of gift fits that equation for your girlfriend, you'll be well on your way to buying her the perfect gift.
To help you along, here are a few helpful tips and pointers that you can use.
Know her favorite activities. Carefully observe your girlfriend to find out what she genuinely enjoys doing. It could be an activity that she doesn't engage in all the time but is still passionate about nonetheless. For example, your girlfriend might enjoy fishing but rarely gets the chance to do it because of other commitments. You can encourage her hobby by getting her new fishing gear. Perhaps the latest release of fishing rods from her favorite brand or even a new fishing kayak if you can afford it.
Observe her habits. Is your girlfriend an avid runner or fitness junkie? You can purchase her the latest fitness smartwatch model to help her track her fitness and health goals. Or perhaps your girlfriend is an avid Lord of the Rings fan whose idea of fun is to watch the movie franchise back to back. Get her a rare first edition book of this series.
Keep in mind the things she says she likes. You may have noticed your girlfriend commenting a few times about something she liked at the mall. If it's something that's within your budget range, make it a point to get it for her the next time you give her a gift.
Consider personalized personality/astrological items. Most energy girls are either really into astrology or moderately interested in it. Getting someone an astrology-themed gift is a sign that you went the extra mile to find out what her Eastern and Western zodiac signs are so that you can get her the most auspicious gift possible.
Customized items. There's a ton of different ways that you can customize your girlfriend's gifts. This doesn't necessarily have to be a matching set of pajamas or t-shirts. Get creative and customize something special such as a love chain or a really cool photo print with a unique and artsy collage of your pictures together.
Gift idea tracker. A great way to make sure that you get the perfect gift for your nerdy girlfriend and everyone else that you care about is to create a gift idea tracker. So every time you spot an item that would make a great gift for someone you love, you can note it in the gift idea tracker and refer to it later when it's time to buy gifts for those people.
You can create your gift idea tracker spreadsheet with names of the people for whom you purchase gifts most regularly. Then, under the person's name you can jot down the particular gift idea that you came across so that you can purchase it for them when their birthday or Christmas season comes around.
Referring to this list every time you need to purchase a gift for someone special will eliminate the need to wreck your brain when gift-giving season comes.
The great thing about nerdy gifts is that they don't necessarily have to be expensive or big. Most of the time, it's the unexpected yet affordable gifts that make the biggest impression. Limited edition items usually go down well with nerds so look out for those in websites like eBay or Craigslist.
All in all, you want a gift that's intimate, thoughtful and special.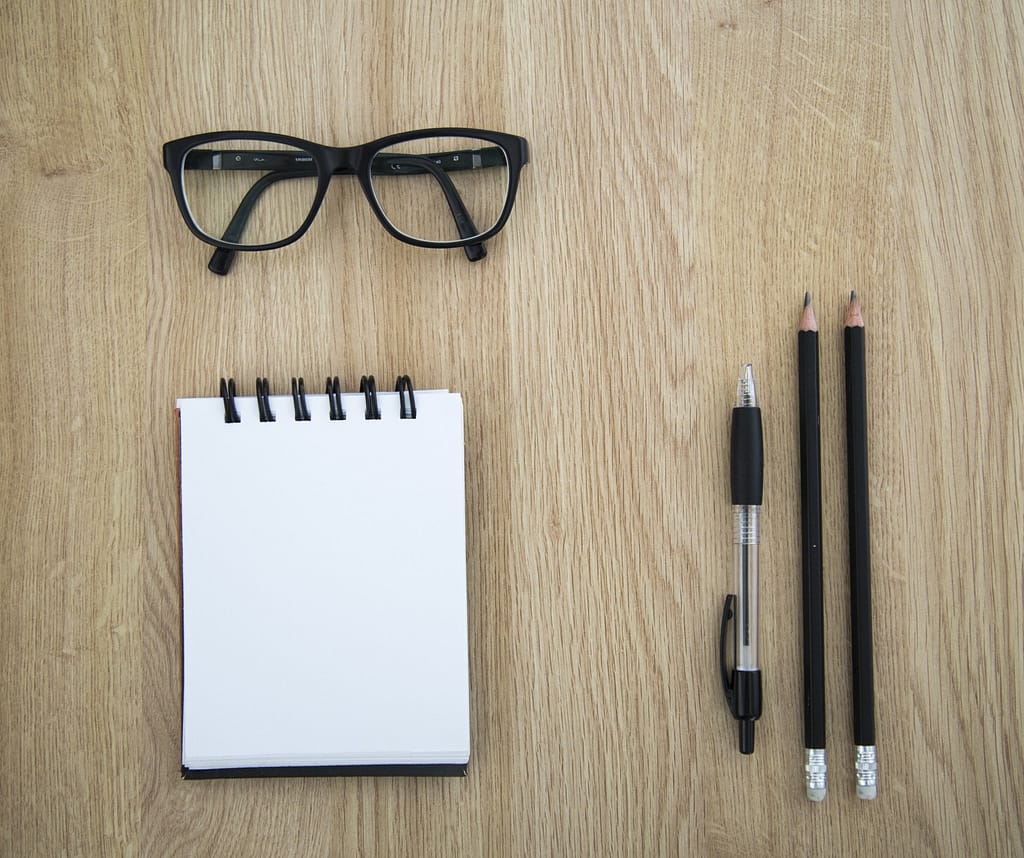 What Common Pitfalls You Should Avoid
Consider the Occasion
Giving your girlfriend an item that reminds her of her childhood is a great gift idea that shows her that you actually pay attention when she tells you stories of her childhood. However, it's probably suited more for birthdays than anniversaries. In the same vein, handmade cards are sweet for a six months anniversary but hardly necessary (or appropriate) for a one-month anniversary.
It's important to consider the occasion for which you're purchasing the gift to make sure that it's in line with the general theme.
Don't Give Her Gifts That Are More for You Than Her
Front row seats to your favorite rock band's show don't count as a gift for her because they're more for your pleasure and enjoyment. Instead, keep your girlfriend's preferences at the forefront of your mind whenever you're buying her a gift so that you can avoid getting on an ego trip.
Don't Fall Back on Clichés
Buying your girlfriend typical gifts like roses, teddy bears, and coffee mugs with heart shapes might have been romantic when you were in high school but it certainly won't cut it with your nerdy girlfriend. In fact, buying your geeky girlfriend a box of chocolates might make her feel as though you don't really care about her preferences because she probably doesn't fit into that classic rom-com stereotype anyway.
However, if your girlfriend's birthday is around the corner and you're genuinely pressed for time to find the perfect gift, then you should consider buying her a stuffed version of her favorite Pokemon character or the latest wireless ear buds. Both of these gift ideas are easy to find and relatively affordable too, as is the case with most nerdy gifts.
Think Twice Before Gifting Clothing or Jewelry.
When it comes to women's clothing and jewelry, most guys are simply clueless. Even if you get a stylist to help you with buying the gift, there's no guarantee that you'll end up with something that your girlfriend likes. So if you decide to go this route, make sure to leave the tag on the clothing or jewelry item so that your girlfriend can return the item if she doesn't like it.
Top Gifts for Your Nerdy Girlfriend
Nerdy girls make really cool girlfriends because they tend to have the same likes and preferences as their boyfriends. However, it can be difficult to find a gift for them.
That's why we've decided to provide you with a few cool gift ideas that you can get her for any occasion. Most of these gifts are versatile, useful and super cool so they'll go down well whether you're purchasing them as an anniversary, Christmas or birthday present.
1. Xbox One S
The Xbox One S is the best release of its kind so far. Not only is it lighter and faster than previous models but it even comes with HDR technology and 4K capability for an immersive gaming experience. Of course your girlfriend will also love the fact that it comes with a complimentary download of the Battlefield 1 game.
This is in addition to the one month free EA Access pass which makes it a real value for money purchase. Similar to the slightly more expensive Xbox One X, the Xbox One S runs quietly while you play it and it's not too bad in the looks department either.
2. Star Trek TNG Bluetooth ComBadge
If your girlfriend is a passionate Trekkie then she'll definitely appreciate the convenience of the Bluetooth-enabled Star Trek TNG ComBadge. This wireless device allows you to stay in touch with your teammates wirelessly and it has an impressive coverage range of 33 feet. You'll also be able to maintain your Starfleet uniform attire when you go on away missions, which is great.
How does it work? Well, it has a Bluetooth 4.2 connection that connects to your mobile device so that you can take phone calls, listen to music, and even interact with your Apple, Android or Google assistant while you're still in character.
The best part about this badge is that it has echo and noise-canceling technology courtesy of its Massive Audio speakers. This means your girlfriend will enjoy clear and uncluttered communication with her teammates whenever she's playing Battlestar Galactica or whatever game she's into. With dimensions of 1.65″ x 2.08″ x 0.36″, this is a sizeable but manageable unit.
3. Fitbit Charge 2 Heart Rate + Fitness Wristband
This latest version Fitbit model is the perfect gift for the New Year. It comes with great features like GPS tracking, 25-hour battery life, the ability to set movement reminders and the usual heart rate tracker.
Your girlfriend will love the fact that it makes tracking one's fitness and health goals that much easier, thanks to features like the burned calories tracker, trip distance tracker, continuous heart rate tracker, and even a multi-sport workout mode.  For access to even more features, make sure that she connects the Fitbit to her phone.
What makes this Fitbit model even more special is that it comes with interchangeable rubber bands so that your girlfriend can wear it in different colors. There's also a stopwatch and daily alarm feature that will help her stick to her training schedule.
4. Zelda Chess Collector's Set
Your girlfriend will have hours of endless fun with this awesome Legend of Zelda: Ocarina of Time themed chess set, courtesy of Merchoid. It comes complete with 32 metallic vinyl pieces, while the packaging features a magnetic front closure and windowed packaging that will enable her to preserve it in mint condition.
The pieces are aptly designed and named after characters from the Legend of Zelda epic, with Zelda being the queen piece, while the king is the Hero of Time. The pawns are gold pieces which you can use as soldiers to defend Hyrule, but you can switch these up with black pieces instead, which will give you Twinorva as a queen and Ganondorf as the king.
5. Star Wars Death Star Hot Air-Style Popcorn Maker
What better way to enjoy the latest Star Wars movie than by making popcorn with this themed Star Wars popcorn maker? Not only is it fast and efficient but it'll look ultra-cool on your girlfriend's kitchen counter.
In fact, she'll probably host a movie night with her friends just so she can show it off in style.
The best part is that this popcorn maker only requires ½ cup of popcorn kernels to get 8 cups of popcorn, and you don't even have to serve the popcorn on a bowl afterward, as this popcorn maker makes for the perfect popcorn bowl.
6. Minecraft Good vs. Evil Microfiber Bedding Set
This twin-sized microfiber bedding set features a fantastic Minecraft Creeper design and it's the perfect gift for a Minecraft fan. It comes as a complete set that includes a comforter, standard pillowcases and a flat sheet, along with a tote bag that your girlfriend can use to store the bedding when she's not using it or when she's traveling.
7. getDigital Doormat You shall not pass
"You shall not pass!" That's what this getDigital Doormat will say to the dirt in your shoes when you walk through it.
That's because this mat features dirt sucking coir fibers that help clean your feet and shoes before you enter the house.
It's similar to the magic that Gandalf uses in Lord of the Rings to keep evil away and it will remind your girlfriend of this geeky movie franchise every time she enters her house.
Thanks to its durable construction and deep dye, this mat is perfect for placement just outside the door. It can withstand years of abuse in the form of seasonal elements and dirt without changing color or fading. Plus it has dimensions of 23.7 inches by 15.7 inches, which makes it quite a sizeable mat by any standards.
The base of the mat is made from rubber so she doesn't have to worry about it floating away during storms, and it's eco-friendly as well since it's made almost entirely out of recyclable coconut husks.
8. Harry Potter Hogwarts Battle Cooperative Deck Building Card Game
While Harry Potter fans are still waiting to see if there'll be another movie installment to look forward to, this fabulous card game is a great way to celebrate this classic movie franchise. It comes with 250 cards, 70 chip pieces, eight villain control tokens, seven game boxes, four dices, and four player boards.
Players can use these implements to protect magic from evil forces while helping the characters to gain powerful magic powers. This game comes with seven different levels and each is more challenging and rewarding than the last. Your girlfriend will undoubtedly enjoy playing it with you and her mates at the next Harry Potter themed soiree.
9. PancakeBot 3D Food Printer
This 3D food printer from PancakeBot will take your girlfriend's pancake making game to the next level! It comes complete with a convenient griddle that has a non-stick surface, and a recipe book for new and exciting recipes to try.
The great thing about this food printer is that your girlfriend can connect it to her 3D printer and finally bring to life her weird and wonderful food design ideas. The batter dispensing system is like a blank canvas that will acquiesce to her every whim and it doesn't matter how complicated the design, it will create it. This is definitely a great gift idea for an avid foodie who also happens to be a proud geek.
10. iRobot Roomba 890 Robot Vacuum Cleaner
Make your girlfriend's cleaning time more exciting with this iRobot Roomba vacuum cleaner. While most women don't really care much for cleaning gifts, this one is definitely something special.
Unlike your average broom or vacuum cleaner, it can suck 5x more dirt and it has a marvelous power-lifting suction and three-stage cleaning system.
Basically, this vacuum cleaner was designed to cut cleaning time in half so that the user has more time to do the stuff that they really enjoy. It lifts pet hair and dander off in seconds and it's perfect for anyone with dust allergies because it removes dirt and dust as well.
It also features adjustable and flexible Multi-Surface Rubber Brushes that make your job even easier. As if that weren't cool enough, this vacuum cleaner comes with dirt detection sensors that enable the machine to go harder on some areas than others, which makes cleaning high-traffic areas much easier than before.
Now if you think that's cool wait till you hear this; the Roomba has full Alexa compatibility which means your girlfriend can connect it to the Google Assistant or control it through voice control. Cleaning doesn't get cooler than that and you'll definitely be forgiven for getting her a cleaning gift because this is next level!