Sometimes, most men who have girlfriends tend to panic when it's time to give their girlfriends the perfect present. Because not only will they have to brainstorm about what kind of gift their girlfriends would like, but they'll also have to 'spy' on their girl again like asking discreet questions about things they like to have, or by observing the things they wear or use.
If you really love your girlfriend, you would be willing to go the high's and low's just to give her the perfect gift, surprise, or a combination of both if you're up to exert some effort. In this article, we would not only teach you how to buy the perfect birthday gift, but we'll also teach you several other methods that could make your girl really special on her day.
6 Methods on How to Buy the Perfect Birthday Present for Your Girl
With so many options that you could choose from for getting the perfect gift for your girlfriend, it would be hard to know which gift would make your girl really happy. In fact, it's important for you to remember that buying a gift should make the person feel like you really know them.
So if you want to make your girl smile on her special day, put some little consideration on the gift that you are about to get for her. Now, here are some methods that you could try when buying a present for her on her birthday:
Method #1: Come Up with a Good Idea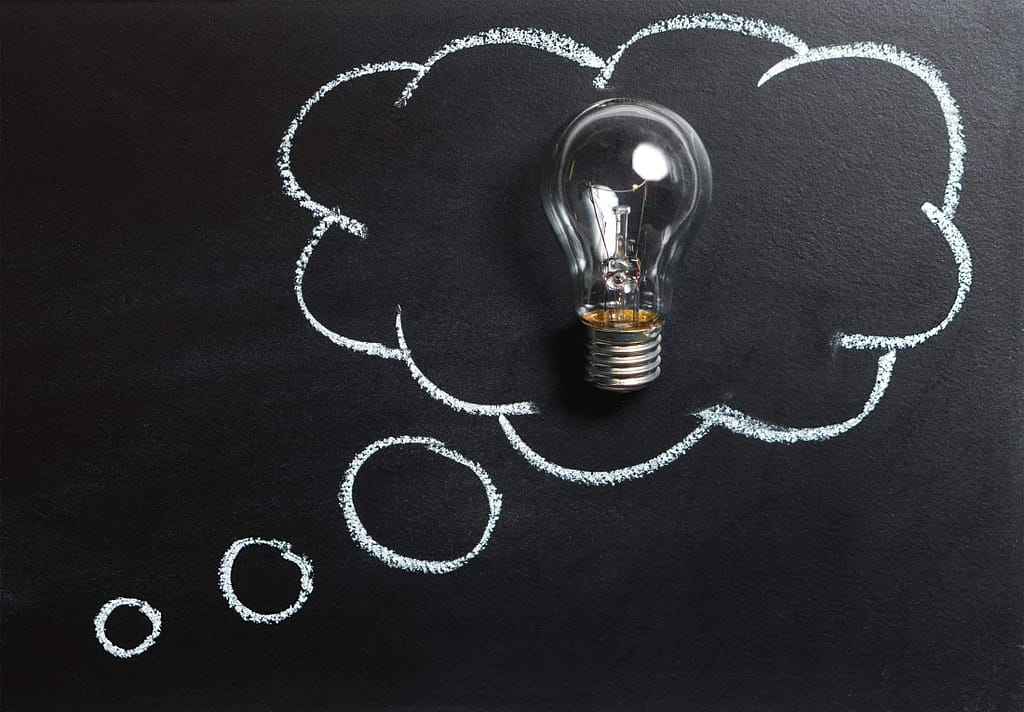 If you are already coming up with an idea of your own, here are some things that you need to consider to make sure you're doing it the right way:
Plan Ahead on the Occasion
Here's an important thing that you need to remember, always remember your girlfriend's birthday. Not only her birthday, but also your monthsary, anniversary, valentines, and any other occasion that is special for her. If you tend to forget the dates, then you should always make a note of it.
Planning ahead of the said date will allow you to decide a romantic gesture or present that would fit the event. It will also give you more time to execute it or to order online if you have to.
Think of Great Ideas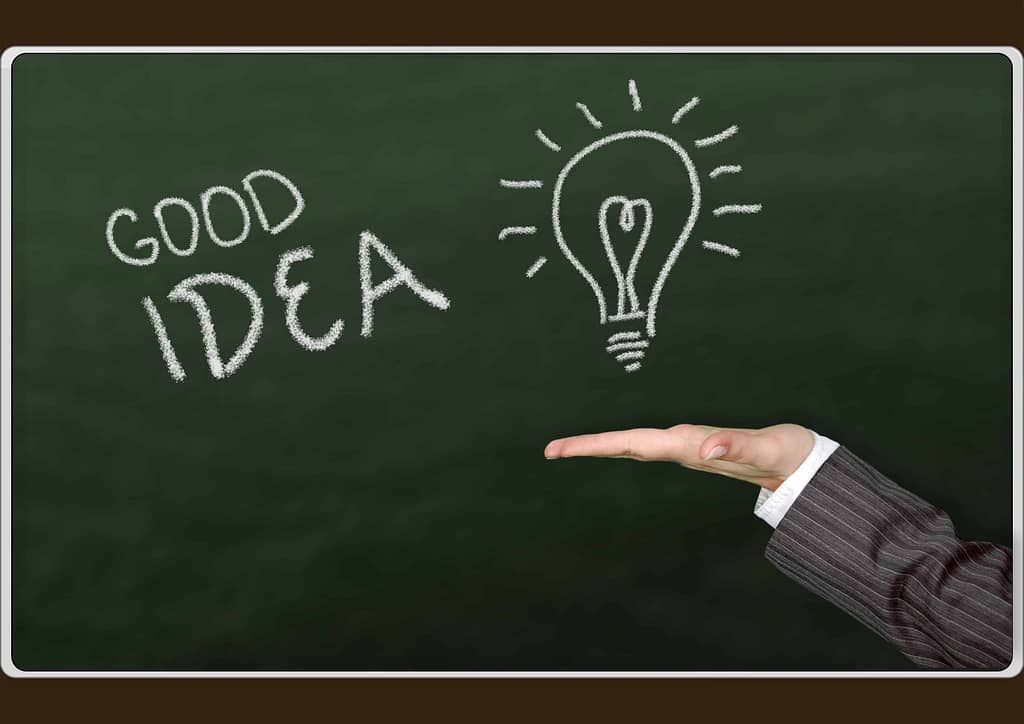 Take some time to list down all the things that she likes, things that you like about her, and some things that you both have in common. You can also include some jokes or memories that could make her happy. Use the list that you have prepared as your inspiration for birthday gift ideas.
Consider a Useful Gift
A lot of people would appreciate getting a practical gift that they could use every day, the same goes for your girlfriend. However, if you go for this option don't get something too mundane or boring for you. Here's something that you need to consider, if you are getting her a gift which she would eventually buy for herself if you don't, then don't buy it.
Getting a good gift for your girlfriend should be something that she loves or could use, but wouldn't buy it for herself. Like for example, if she has been eyeing for a necklace or kitchenware in the mall but doesn't have the money to buy it, then that would be a perfect birthday gift for her.
Think About Your Recent Conversations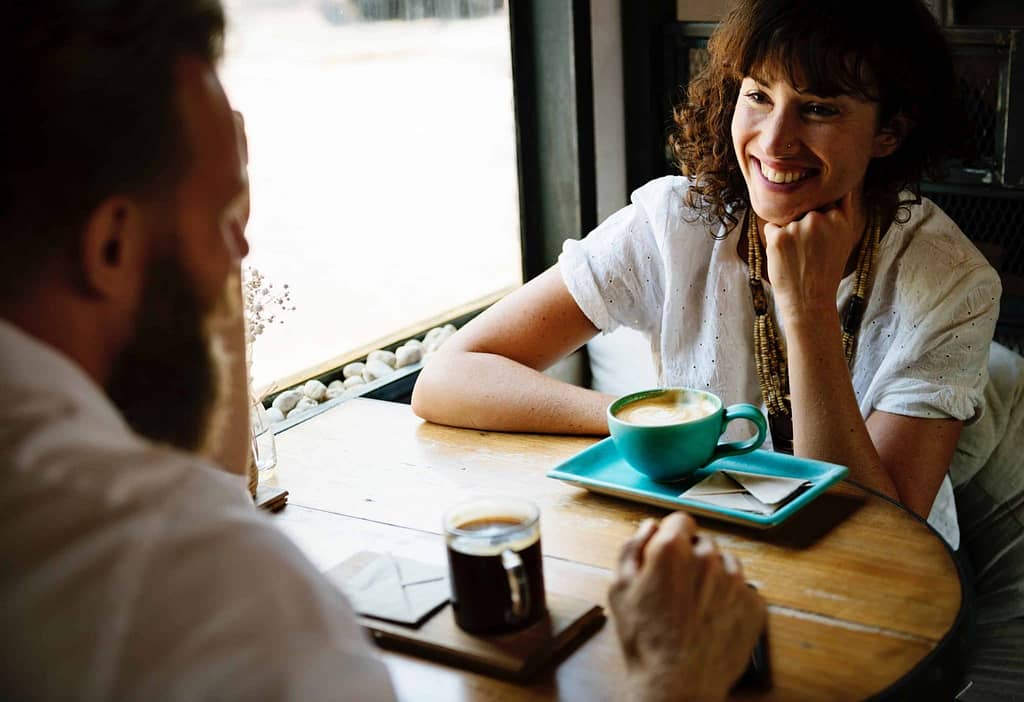 There's a good possibility that she has been intentionally dropping some hints about what she wants from your past convos. But if you think that she hasn't dropped some hints about things she likes recently, then try to remember if you have talked about something that she is really into these past few days, this could be your guide of buying a good gift for her.
Using the things that she has said before as your source of inspiration for buying a gift, this would ensure that you are getting a gift for her that she would genuinely like, and it would also show that you have always been listening to her about things she says.
Look at Her Wishlist or Pinterest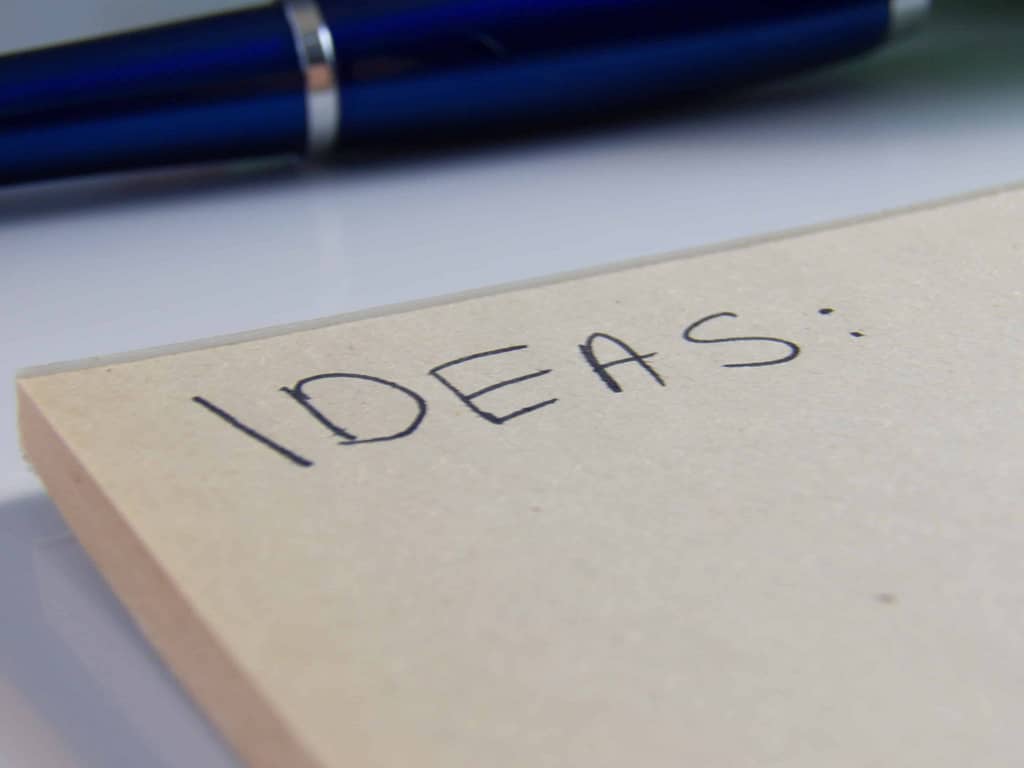 If your girl is using Pinterest, it would be your fantastic source of figuring out what she wanted without going all 'spy' or asking her directly. As an alternative, you can also check her Amazon wishlist, if it's public, to know what she wants. But make sure that what you're buying is something that she doesn't own yet.
Consider Using Her Love Language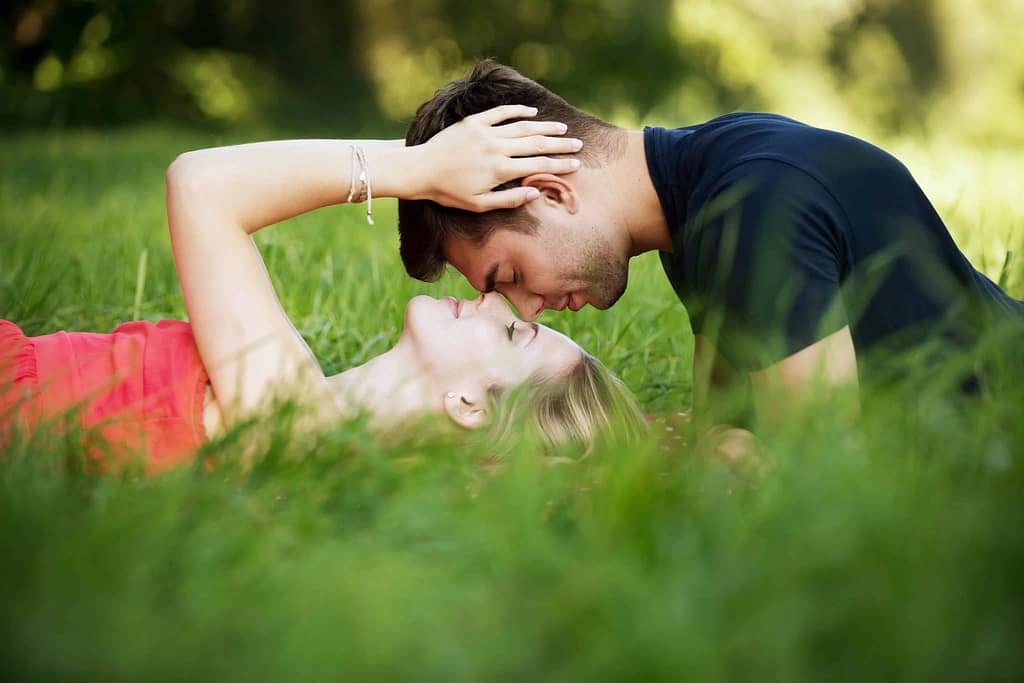 A 'love language' is a term that describes people of what they need to feel loved. If you've figured out your girl's love language, you can easily get her something that she wants that would make her feel loved.
Here are the five types of love languages that you could let your girl answer. Don't worry as this won't blow off your cover, in fact, she'll find this romantic if you want to know what her love language is:
Words of Affirmation. A person will feel most loved when she hears words of affection or appreciation.
Acts of Service. This can make a person feel loved if you do some actions or efforts for her, or by taking over some of her chores.
Receiving Gifts. Now, this is exactly how it sounds like, you can make your girl feel loved if you shower her some gifts that she would like.
Quality Time. There are some girls who can be happy and feel loved by spending some quality time for her, it would be the most important thing that you could give her than just a simple gift.
Physical Touch. If this is your girlfriend's physical language then being close to you is very important to her, this is can be from holding hands up to having some intimate moments with her. 
Just Simply Ask Her What She Wants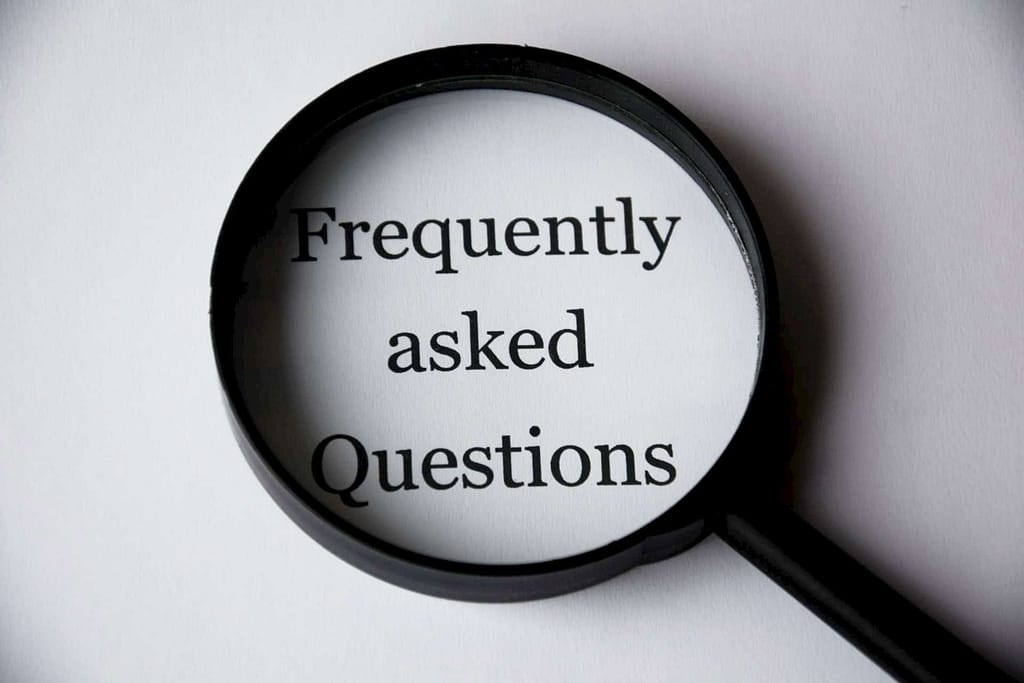 If you don't have much time to go all spy or detective on your girlfriend, you can just simply ask her what she wants. Some girls will appreciate guys asking what they wanted, while some would find it strange.
However, if you directly ask her what she wants, instead of asking her what she exactly wanted, you should ask her for a list of things or type of things that she has had her eyes on recently. This way, she won't know what exactly she's going to get on her birthday.
Method #2: Exert Some Effort by Making Her a Gift
This second method is a good option for those who have a limited budget at hand. If you are planning on getting your girlfriend with more than one gift, then this method would be a good choice for you. Here's how you can pull off this method.
Make Something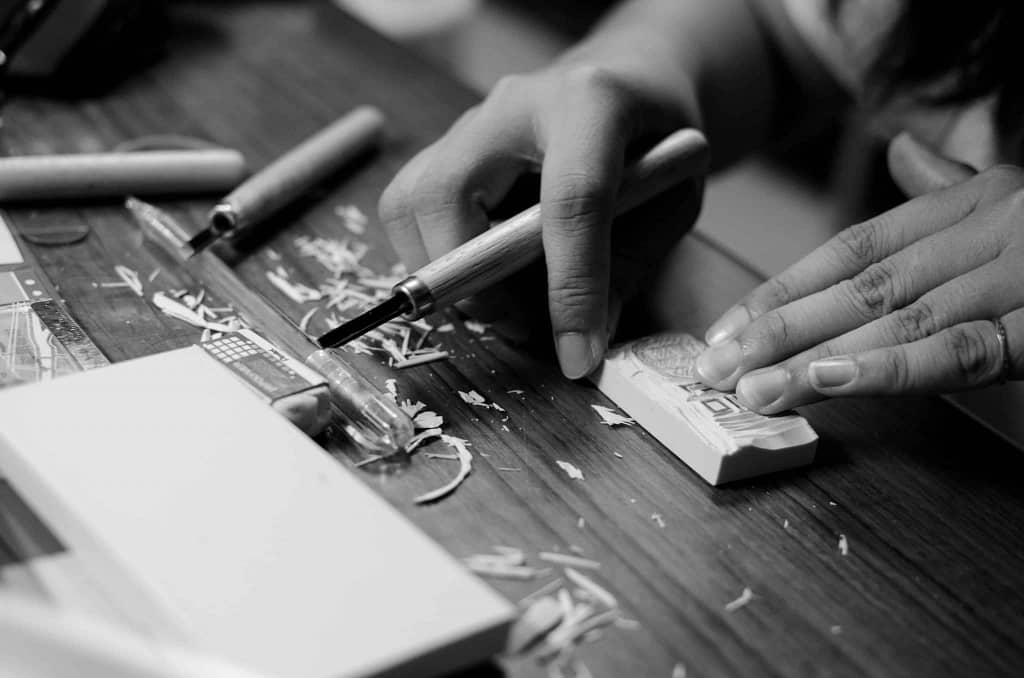 This is a good option if you don't have much money to buy your girl with some fancy things, and usually, girls will value your gift more if you have actually made it. Making your own birthday gift will take some time and effort just to be perfect, but it doesn't have to be made for days, additionally, you'll also know that your gift is unique.
However, you shouldn't stick on just making a fancy birthday card with all your birthday wishes on it, but you should try creating something useful like a hand-made fruit basket, bracelet, or a scrapbook packed with all of your pictures together with sweet messages.
Create a Homemade Bath Bombs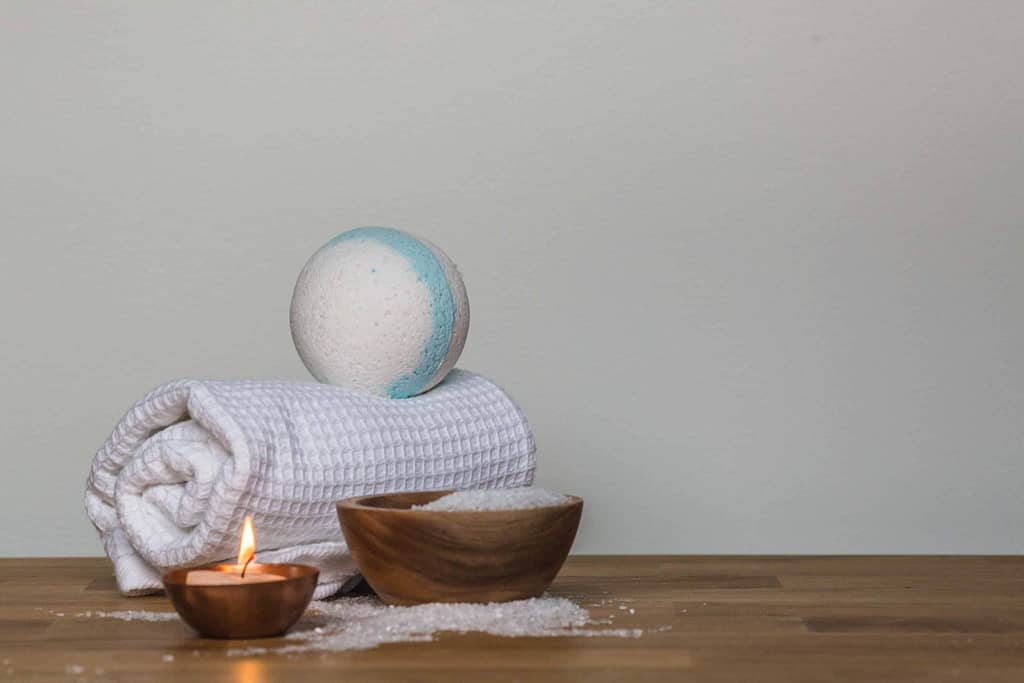 Most girls like to soak for an hour or so in the bathtub, then making her a personalized bath bomb as a gift would be a perfect choice. If you are planning on making your own mix, choose an essential oil that has her favorite scent. Here's how you can make a bath bomb as your birthday gift for your girl:
Here's what you'll need:
2 cups of cornstarch

1 cup of citric acid

1 ½ cup of baking soda

Small spray bottle

Food coloring

Small baking molds

Sieve

Essential oil
Now here's what you need to do to make a bath bomb:
Mix all the cornstarch, citric acid, and baking soda by using a sieve.

Next, fill up the spray bottle with water and add in some 6 drops of food coloring to color your girl's bath fizzies. She would love a colorful bath.

With the mixed powder, measure about 1 cup of it and then spray it with water by using the spray bottle. After each spray of water, mix the powder until it holds together when squeezed.

After mixing the powder, add some drops of essential oil in it and stir it accordingly. If you are using an oil with a heavy fragrance, use 5 drops and 6 drops for a lighter scent. Put the mixture in a ¼ cup of baking mold. This is enough for one bath, but if you have used a smaller mold, then your girl must use 2 bath bombs. Repeat this for the remaining mixture.
Method #3: Do Something Nice for Her
If you have already bought her a gift, days before her special day, then why not do something nice for her like cleaning her apartment, or room, or house if you are living together or if you usually go over to her house. Doing something nice for her won't exactly be your gift, but a simple way of saying how much you love and care for her.
Do Her Chores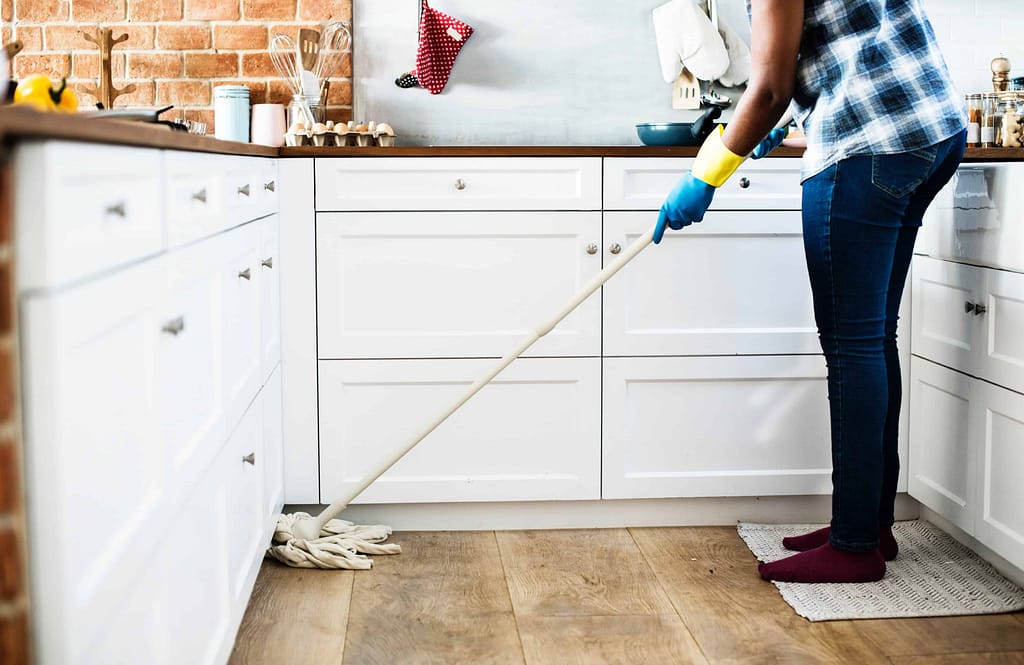 While your girl is out and she has given you her duplicate key to where she's staying at, why not consider cleaning her place for her from washing the dirty dishes, doing her dirty laundry, up to cleaning her whole house including the bathroom. Your girl might feel a little bit embarrassed for doing all of this for her, but she would really appreciate it, especially if she usually gets home late and tired from work or school.
Cook Her Some Food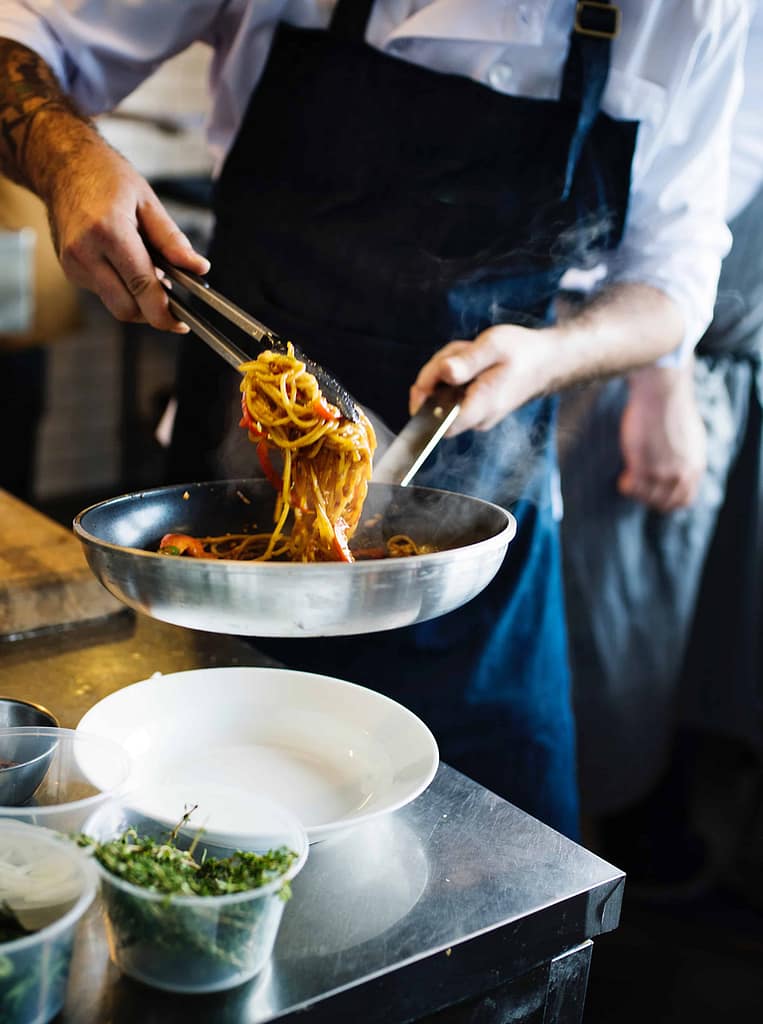 There's a saying that the way to a man's heart is through their stomach, this saying is not only applicable for men but also for women. Women are usually concerned about their diet, but most of the time they can't help being a glutton especially if they see their favorite sweets.
You could try making her some brownies or cookies with her favorite flavors, don't forget about her allergies, you wouldn't want to make your girlfriend go to the hospital or suffer from a swollen face. You'll just end up ruining her day if that happens.
Clean Her Car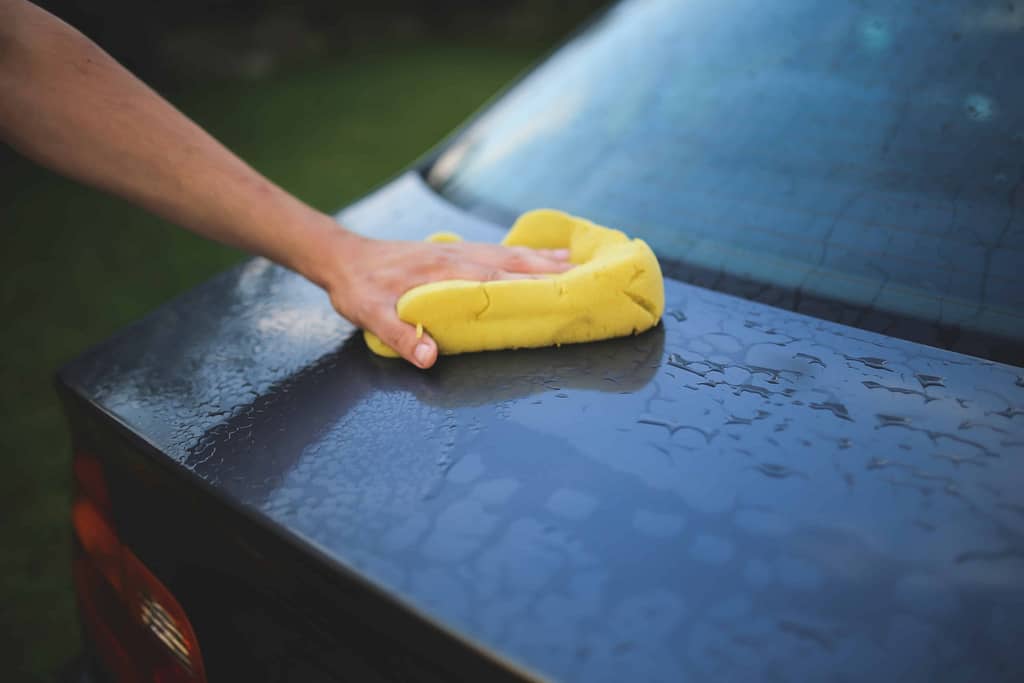 If your girlfriend has a car and usually doesn't have to time to keep it in order, then why not offer your help by cleaning her car yourself. You can either keep it a secret by "borrowing" her car or you can just tell her straight up. Clean it inside and out and make sure to not throw anything inside of it.
Method #4: Searching for a Unique Gift
Now, searching for the perfect birthday gift isn't an easy task, especially if it's for someone you love. If you don't want to get her something cliché or thing that can be usually seen in malls, you'll have to search far and wide to find a unique gift. Here's how you can do it:
Consider Handcrafted Websites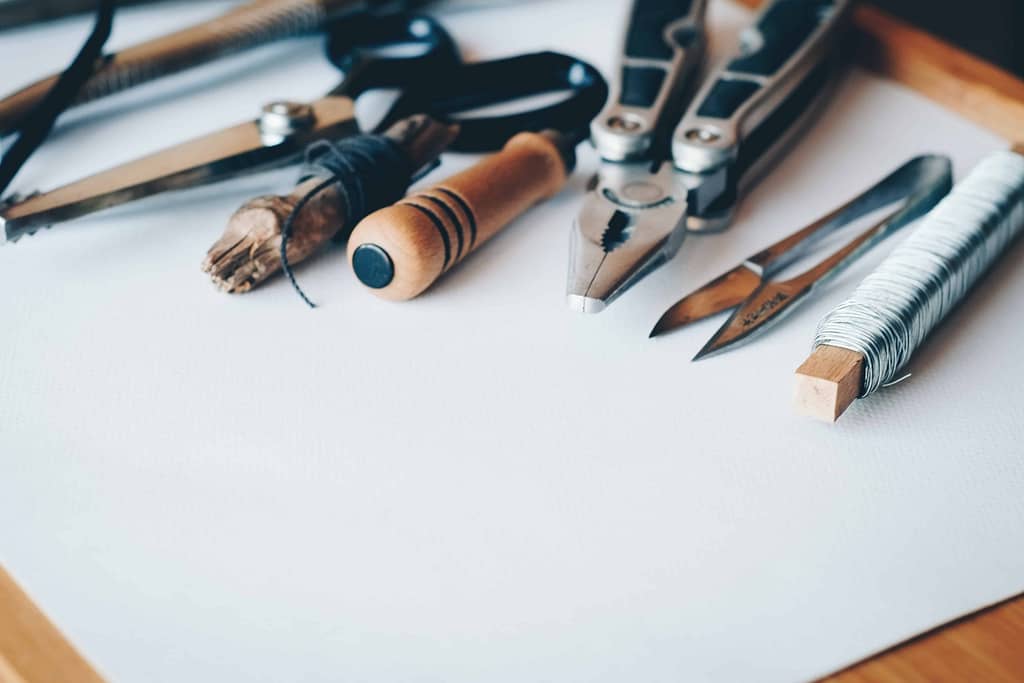 Sites that sell handcrafted materials usually offers different kinds of items that are perfect for gifts. You can get something from their site that your girl would love, or you can try asking them to make a customized gift for your girlfriend.
Search in Craft or Art Fairs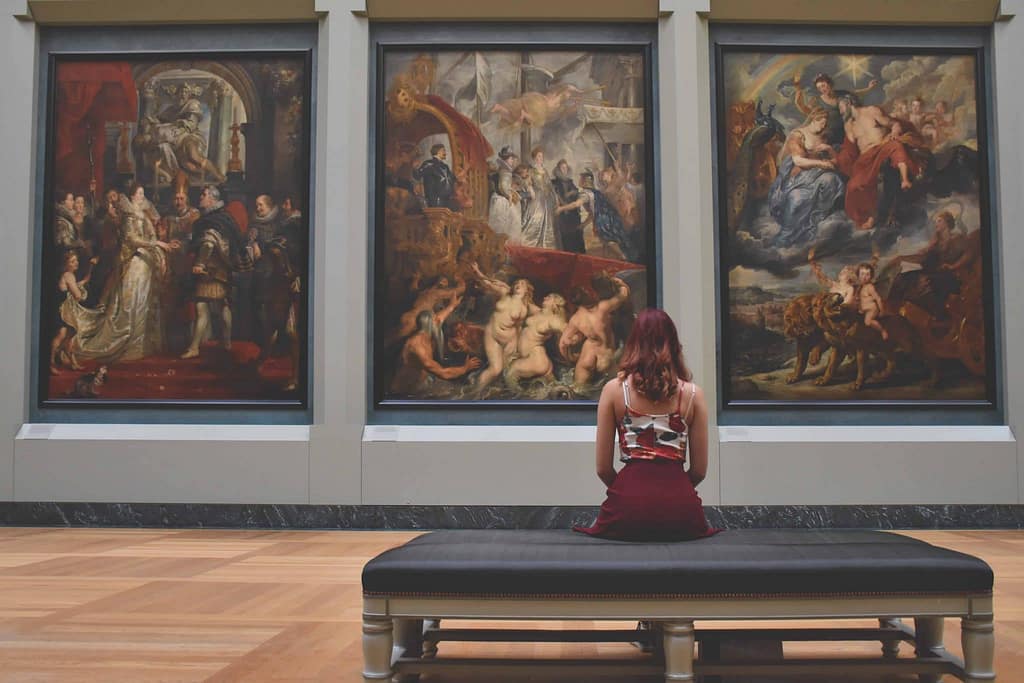 If you still got enough time to get your girlfriend a unique birthday gift, you can also try searching in art or craft fairs as you can always find a one-of-a-kind gift there. Sometimes the prices are a bit high, but since you're giving it as a gift for someone special, it would be worth the purchase. In addition, you also get to support the artists and the local economy as well.
Get a Gift that goes with Her Passion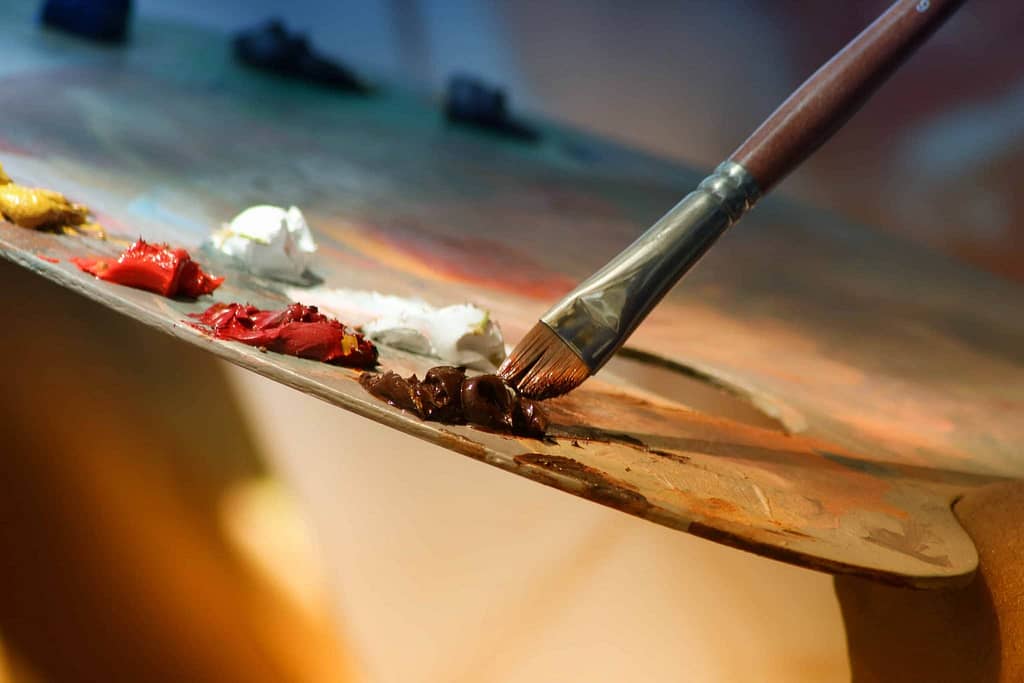 For instance, if your loved one loves to draw and make all kinds of arts then getting her some art supplies would be a pretty good choice. If she loves to sing and play guitar, then you can get her a music book and a new guitar or a ukulele so that she could try something new.
Step it up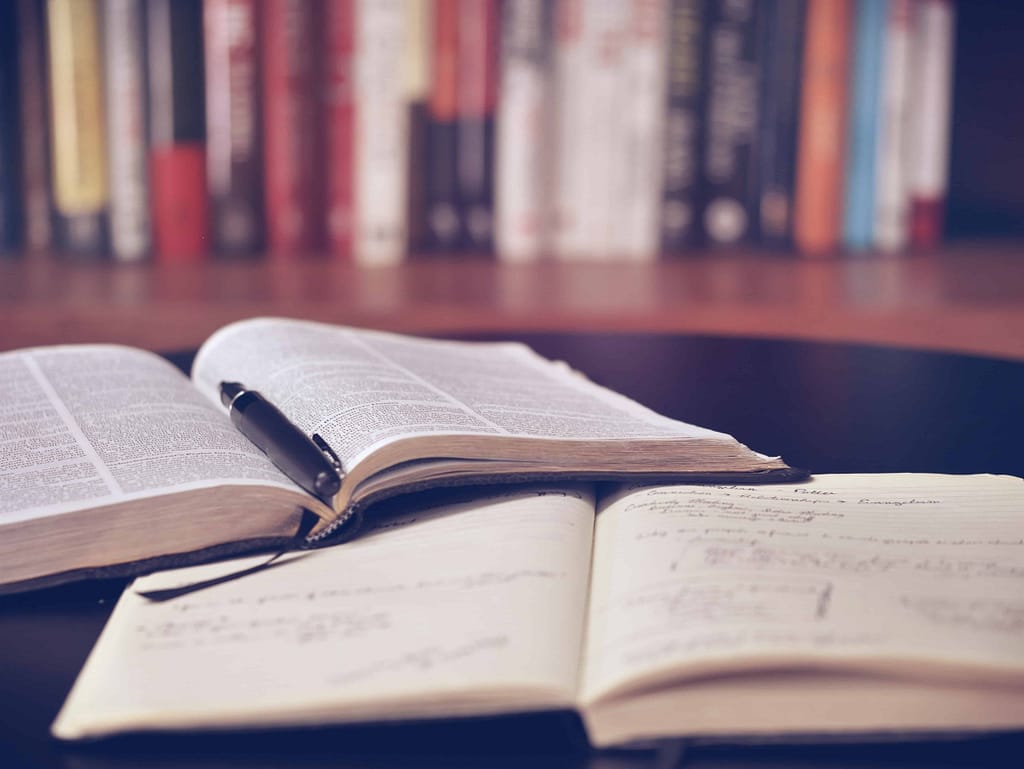 Here's an example; if your girl loves reading books, then you can just simply get her a new book written by her favorite author. But since you would give it on her birthday, you can step it up by getting a book that is signed by the author. This would make it a very unique gift among her friend's present.
Method #5: Experience Something Different
When it comes to giving gifts, material gifts are usually the first thing that comes into your mind. Rather than giving her something that she'll eventually set on her shelf, you can try giving her something like going out and doing something new.
Do Something Different Together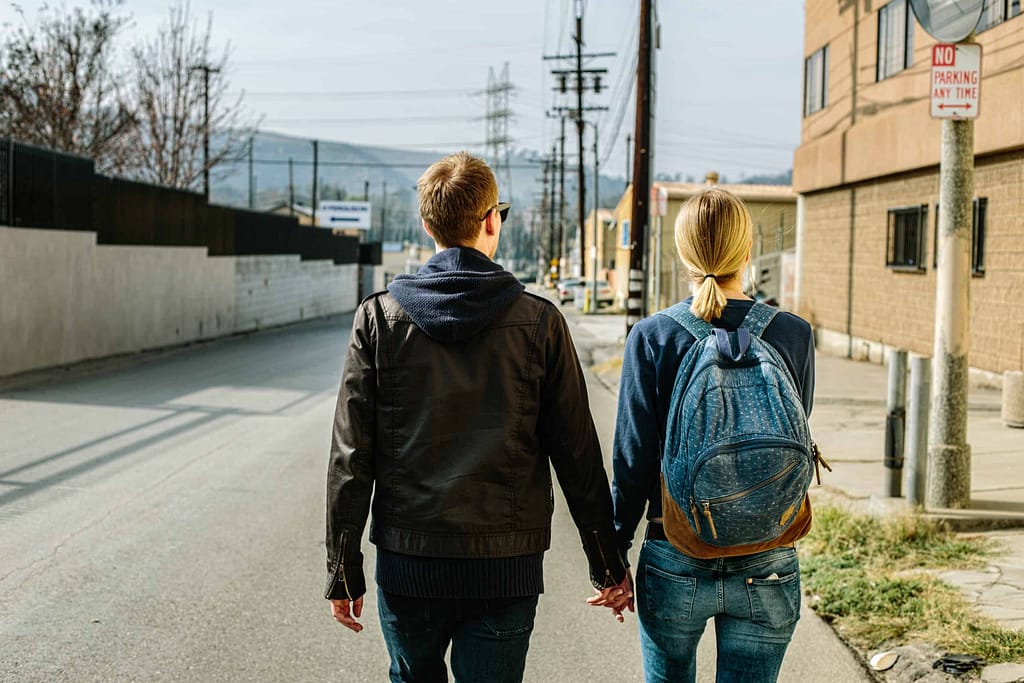 This is more like going out on a date with your girlfriend, but rather than going out to eat or watch a movie, you'll both be doing something different for her special day. Like for example, you can go on an outdoor adventure in some amusement park that offers wall climbing, zip lining, and others that could bring new thrill and experience for the both of you.
Whether you'll be doing something you like both or something she only likes, it would make it an unforgettable gift for her.
Get Her a Long-Term Experience
In terms of long-term experience, you can try getting her into a class of something she is passionate about. Like for example, if she likes painting, archery, pot making, embroidery, or others, you can try enrolling her into a class without her knowing. However, you should make sure that she has time to attend the classes or try asking some subtle questions if she would consider attending a class of her passion.
Go on a Small Trip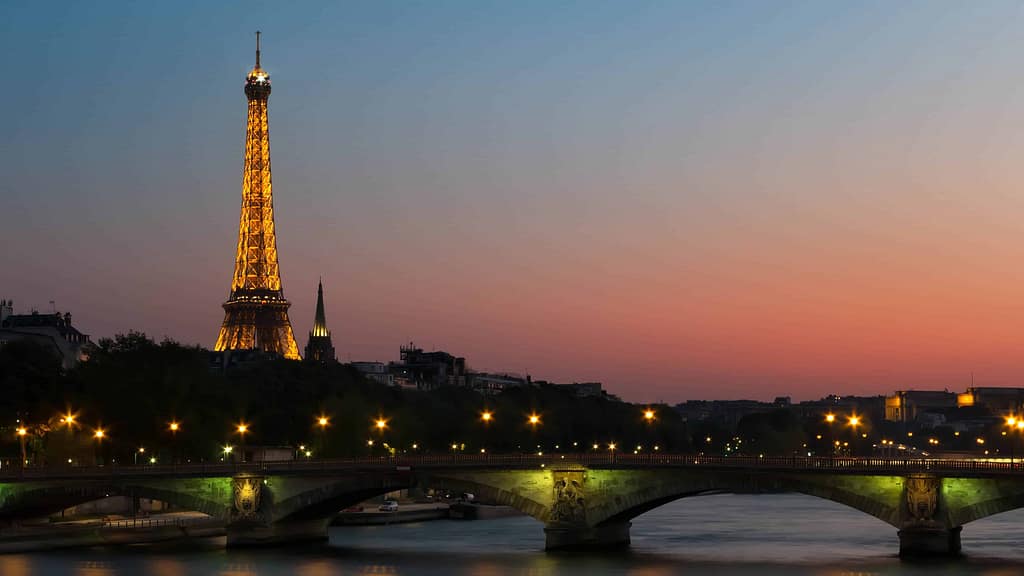 Going out on a trip for a day would be another great thing that she could get on her birthday. If you want to make it more special for her, you should try asking her where she wanted to go if she ever gets a chance to go on a trip for a day.
This way, not only would she get to spend a day on the place that she wanted to go to, but she would also spend it with someone she loves. Your short trip doesn't have to be expensive, just a short getaway in a nearby town or city would be enough to make your girl happy.
Method #6: Avoid Making These Common Mistakes
Aside from thinking about what kind of birthday gift you are about to give to your girlfriend, you should also consider the length of your relationship. If you and your girl are new and has been in a relationship for just a month, don't get her something extravagant as it might freak her out and feel pressure on your relationship. Therefore, just keep it simple which she could appreciate without feeling uneasy.
Remember the Occasion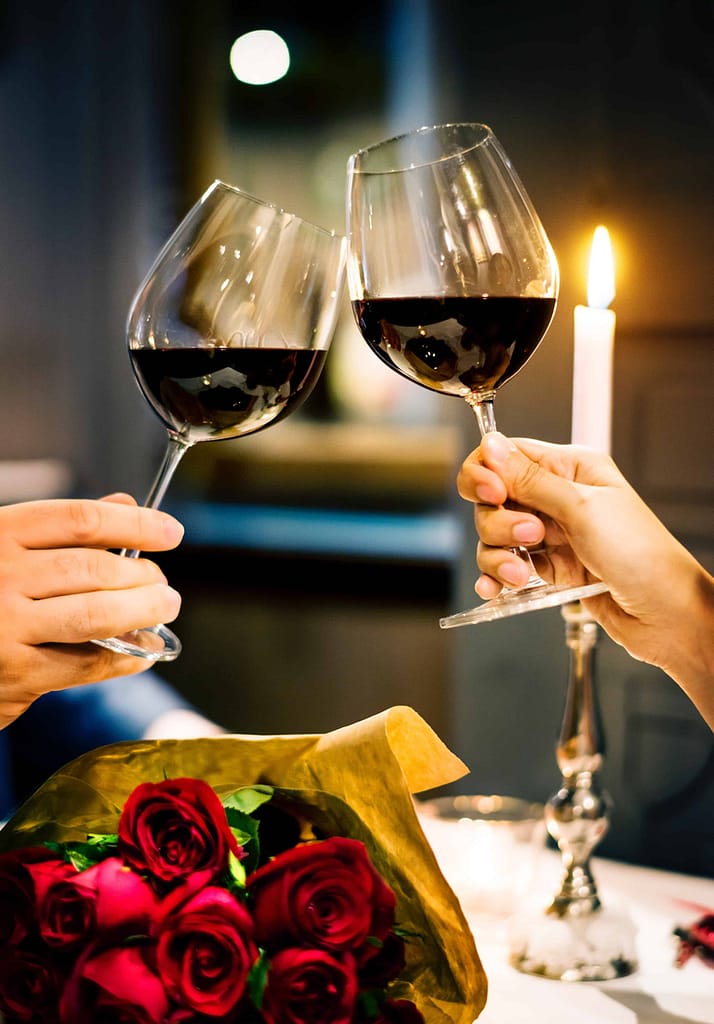 Since you are getting her a gift for her birthday, giving her a handmade card with your message, along with a gift that she would like would be more than enough for her. No matter what the occasion is, always get her a present that she would love as some girls usually make a big deal of events like valentines, Christmas, birthdays, anniversaries, and others.
Think About What She Wants
When selecting the perfect gift for your girl, make sure to get her something that is more for her and not for your own interests. For example, giving her an outfit that is skimpy or a ticket to a sporting event that she doesn't care about will not make her happy.
Don't Use Cliché Methods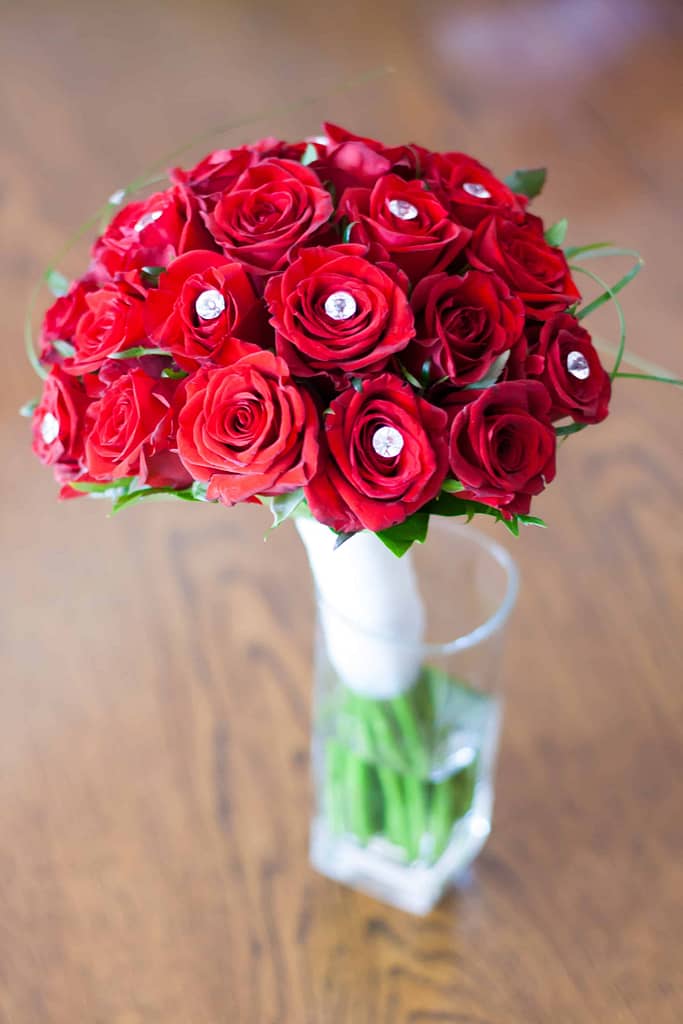 It's very cliché for men giving women with some bouquets, teddy bears, chocolates, and heart necklaces as gifts. While there are some girls who appreciate feeling like they're in a romantic comedy series, most will much likely prefer getting a gift that would show that you really know them. Therefore, do not think that all women are two-dimensional stereotypes.
However, if you don't have enough time and ideas to get her a nice gift, then if you are about to get on with the usual flowers and stuffed toys, then rather than giving her some roses, get her a flower that she likes. Rather than the usual teddy bear, get her a stuffed to the version of her favorite animal.
Be careful When Choosing Clothes or Jewelry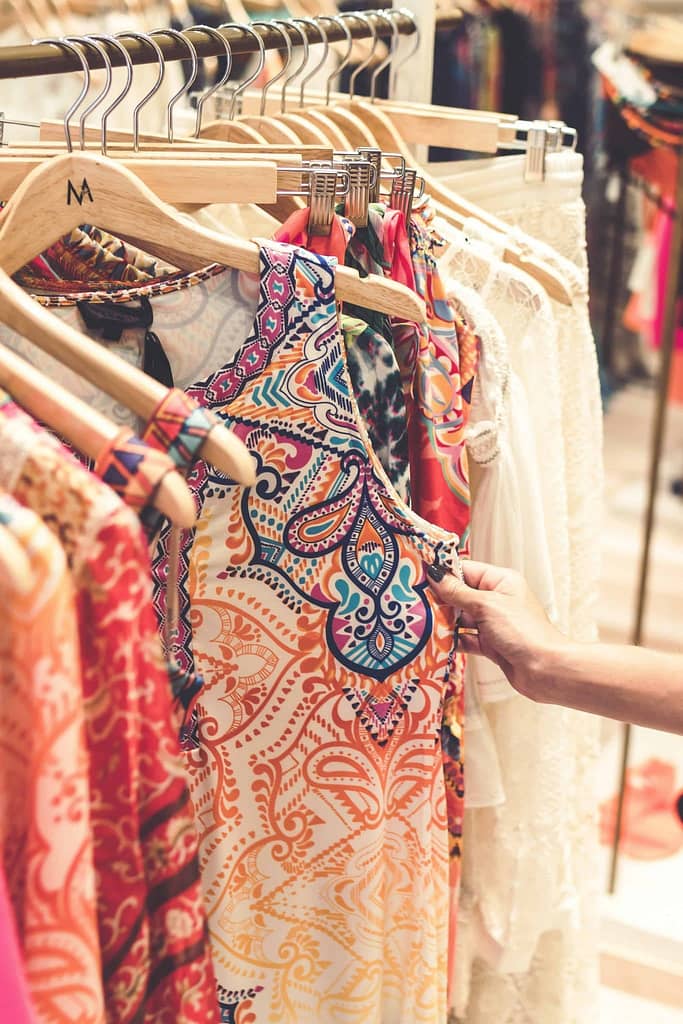 Unlike movies or TV series where rich guys tend to give expensive gowns to the girl they like, in real life, you should think twice before getting her some clothes or jewelry as your present. It may seem like a great idea, but if you don't know much about your girlfriend's taste in clothes or jewelry you should consider getting a different gift.
However, if you still get clothing or jewelry as your gift for her it would be a good idea for you to include the receipt so that your girlfriend would have the option to exchange her gift for something that would suit her taste better.
8 Sweet Surprise Gifts For Her Birthday
Surprising your girl on her birthday is an easy thing to do, especially if you prepare something creative and worth remembering for. Now that we are done on how you can get the perfect gift for your loved one, we'll be now moving on to what kinds of gifts and surprises you can get to her.
Whether you decide on giving her something simple or extravagant, handmade or store-bought gift, giving her a gift that comes from the sure would surely be something that she won't forget. So, with that said, here are some surprises and meaningful gifts that you can give as a birthday present to your girl.
1. Charm Bracelet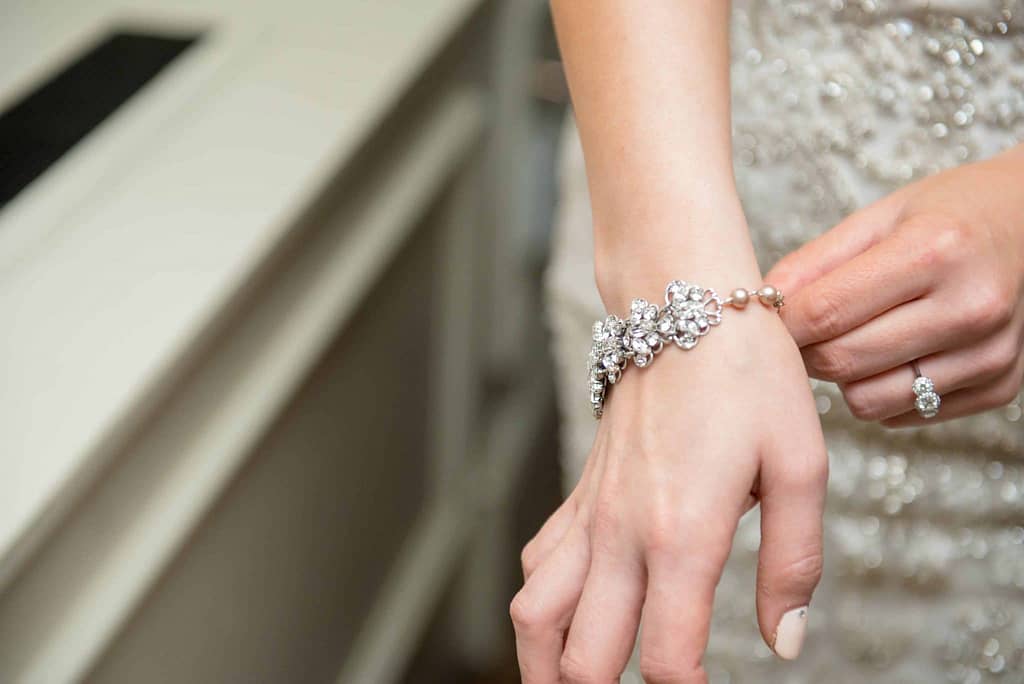 There are a lot of girls who like wearing bracelets all the time, while some only wear it once in a while depending on their mood or occasion. You can get meaningful jewelry or just a simple accessory bracelet to your girlfriend, to make your gift unique, you can customize the bracelet by including a sweet sentence on it and different kinds of charm.
Some customized bracelets also allow you to put a picture as one of the charms, so if you want a simple but unique birthday present for your girl, you can consider getting her a customized accessory. It might be a bit cliché, but it is worth the effort especially if your girl loved it.
2. Go on a Picnic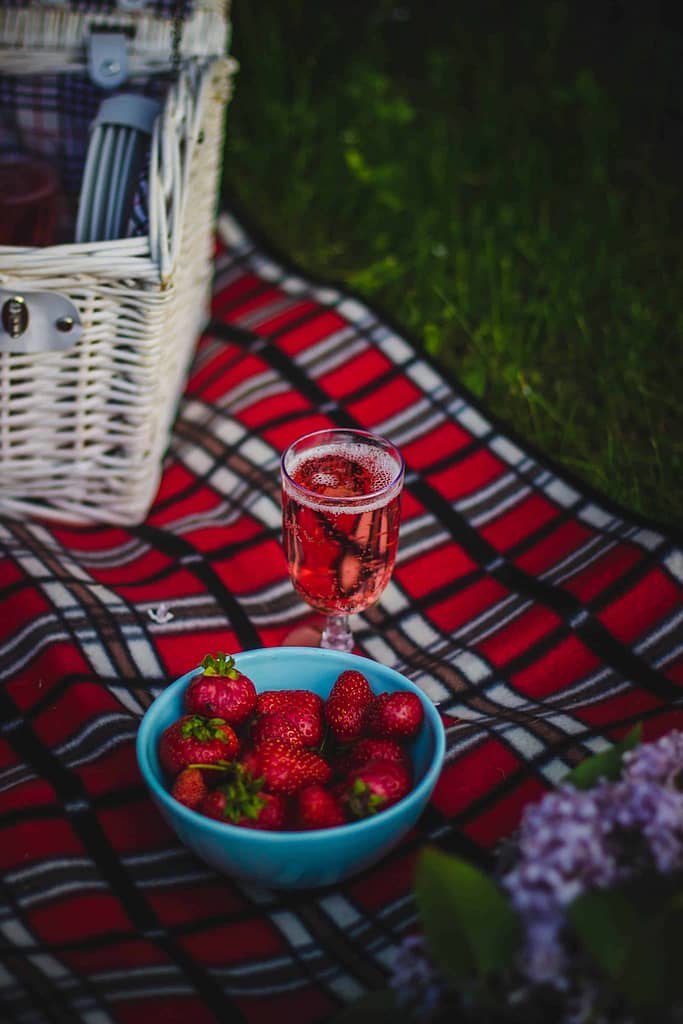 Taking your girl out for a simple picnic where you're both surrounded by nature is very romantic, thoughtful, and a good idea to spend time with each other. Choose a good, open flat space away from the city. You can either take your girl for a day or night picnic, whichever you choose would be a romantic and memorable gift for her.
As for the things you need to bring for your picnic, here are some suggestions on what you can bring along; blanket, bottle wine, a couple of wine glasses or just a simple glass, plates, snack such as fruits, veggies, and chips, utensils, wireless speaker, and a blanket or jacket in case she gets cold during your night picnic.
3. Schedule a Care Routine for Her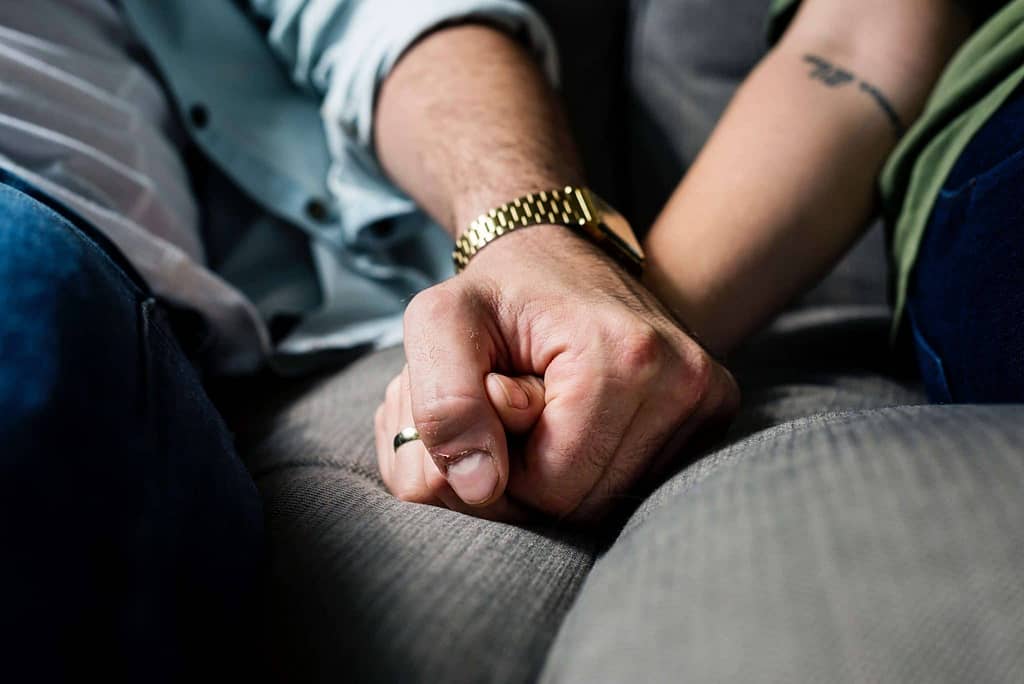 Photo Credit: onlineforlove.com
Choosing a little pampering for your girl would always be great for her. You should schedule her a massage, hair blowout, a manicure and pedicure session, facial care, and other pampering option that you could think of that she would enjoy.
This is one of the best birthday gifts that you can give a woman, especially if they usually get stressed out at work or at school. After coming out of one or two of your chosen pampering option, she would be coming out feeling refreshed, cared of, and beautiful.
4. Plan a Surprise Party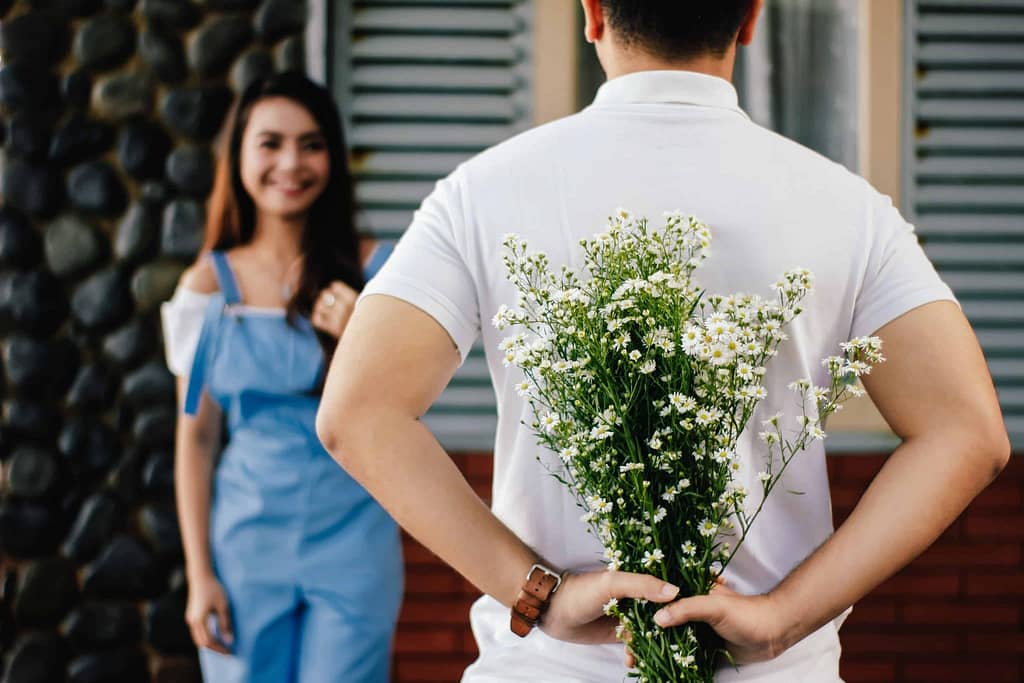 A lot of people doesn't get to experience a surprise party their whole life. If you are having a conversation with your girlfriend, you can try asking her a random question like asking her if she's had a surprise party before, but make sure to sound nonchalant about it so that she won't you making a plan or something.
If you decide on throwing a party for her, the first thing that you should think about is whether you have enough time to set up the decorations and make some food and if you are really up to the task. Throwing a birthday party for your girlfriend will not only take some effort, but you would also use a bit more money than by simply giving her a gift.
5. Prepare a Treasure Hunting Game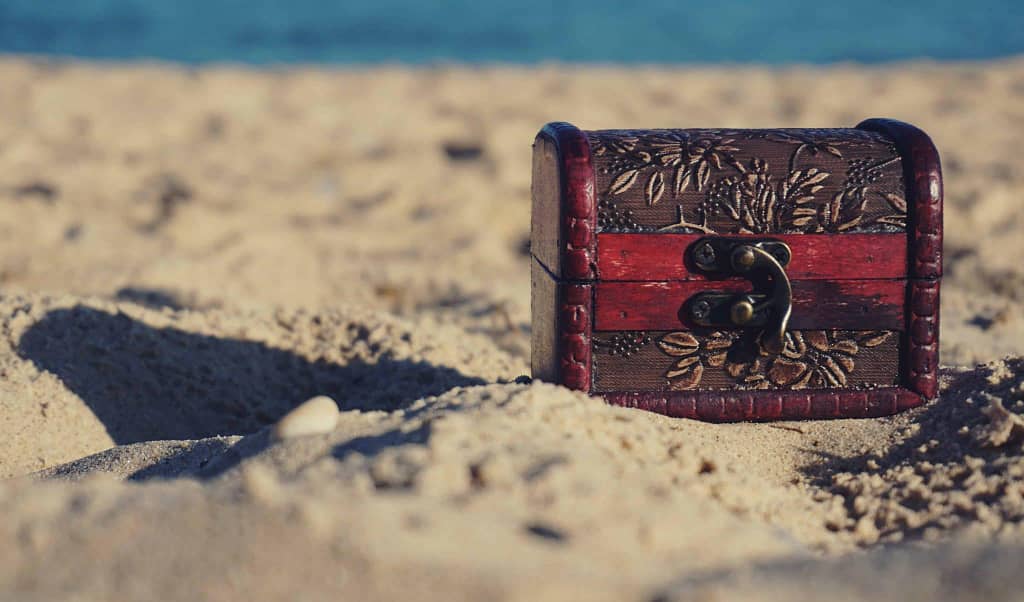 If you don't have enough money to take your girl out on a getaway trip, then this DIY gift idea would be a good choice for you. If your girl is out for the day and she has already given you access to her home, you could use this to your advantage by leaving some puzzles and sweet notes around the house.
Once she has solved or found all the notes that you have left her, you can use her birthday gift along with a birthday card as her prize reward. Make sure you are with her while she's looking for the notes to see all her reactions and comments about them.
6. Customized Promise Rings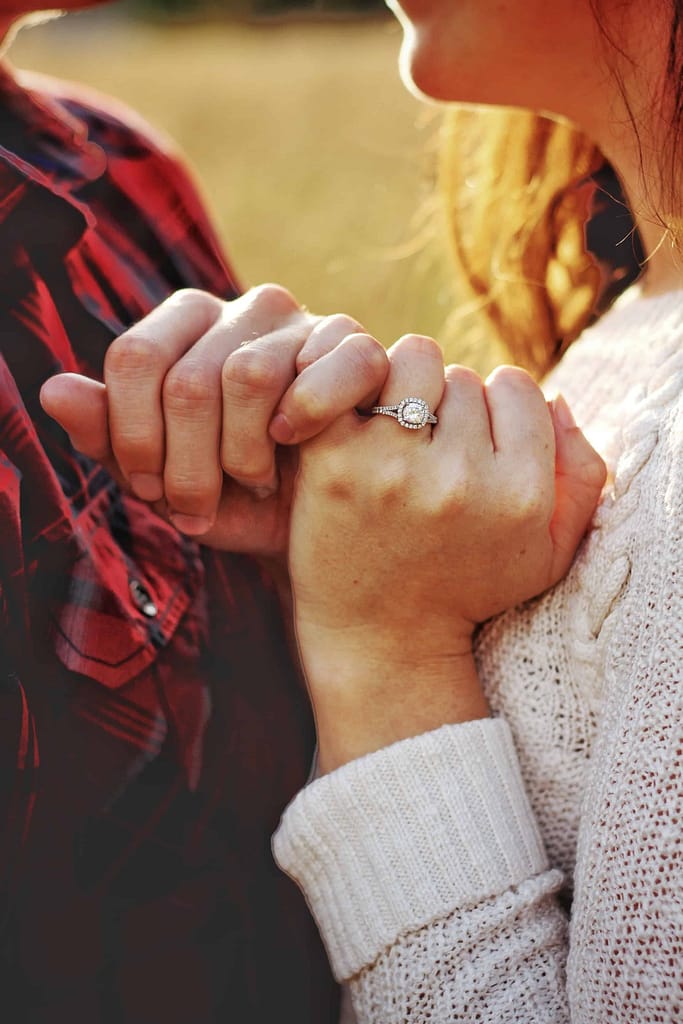 Some couples might shy away from PDA-ing just to show people how much they're committed to each other. If both of you are like those couples, then you can just give your girl a present that would represent your love for each other. As a tip, you can personalize a ring by including some birthstones on it, which shows how much you have thought about it.
In addition, getting your girlfriend a personalized ring instead of matching outfits, are much romantic and not cringe-worthy.
7. Matching Sleeping Outfits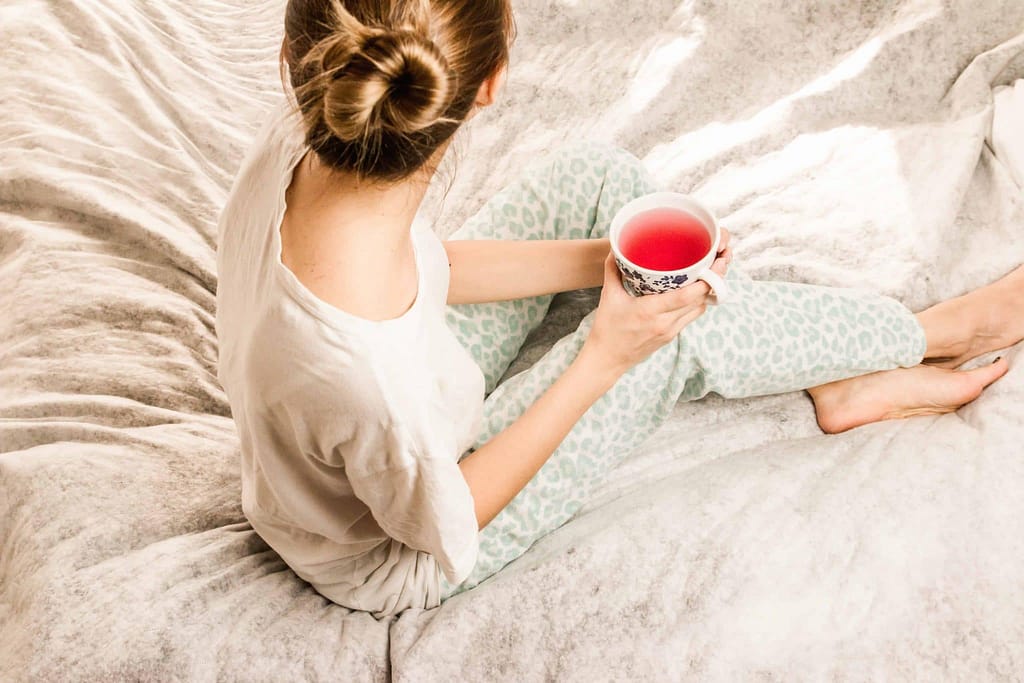 If the both of you live together in an apartment or loft, then why not consider getting a matching onesie which is ideal for snuggling at night while watching a movie or TV series. At first, your girlfriend might get confused about it, but once you show her your outfit, she'll understand and appreciate your idea of a gift.
In fact, wearing a matching onesie rather than matching outfits would be so much better. Not only would you get to wear some matching outfit in private, but they're also much comfortable to wear.
8. Give Her A Puppy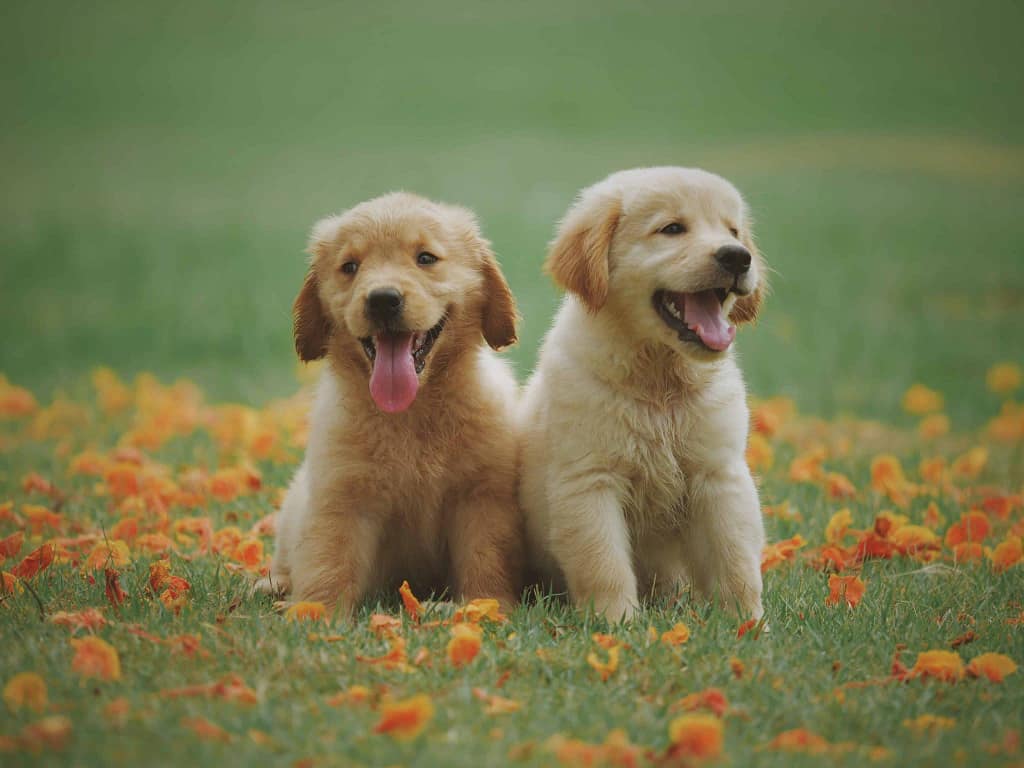 Giving your girlfriend a puppy, either from a pet store or shelter, would surely make her happy especially if she's been wanting one since forever. If there's a specific breed that she wanted to have, then you should try searching in your local pet shelters. If not, then you should get her any healthy puppy that you can find in the shelter.
Most girls are really fond of animals, no matter what breed or species they are, as long as they find them cute. You can also get her a hamster, rabbit, lovebirds, or a cat as an alternative to dogs in case she's scared or already have one but doesn't want to have more dogs.
Conclusion:
Giving a birthday gift to your loved one doesn't have to be expensive or anything fancy, as long as you have put a little thought into it. Don't go for something clichés like flowers and chocolates, as not every girl would appreciate it as their gift. Women crave for affection from someone they love, therefore they would most likely appreciate getting a gift from you that was made or chosen with love.