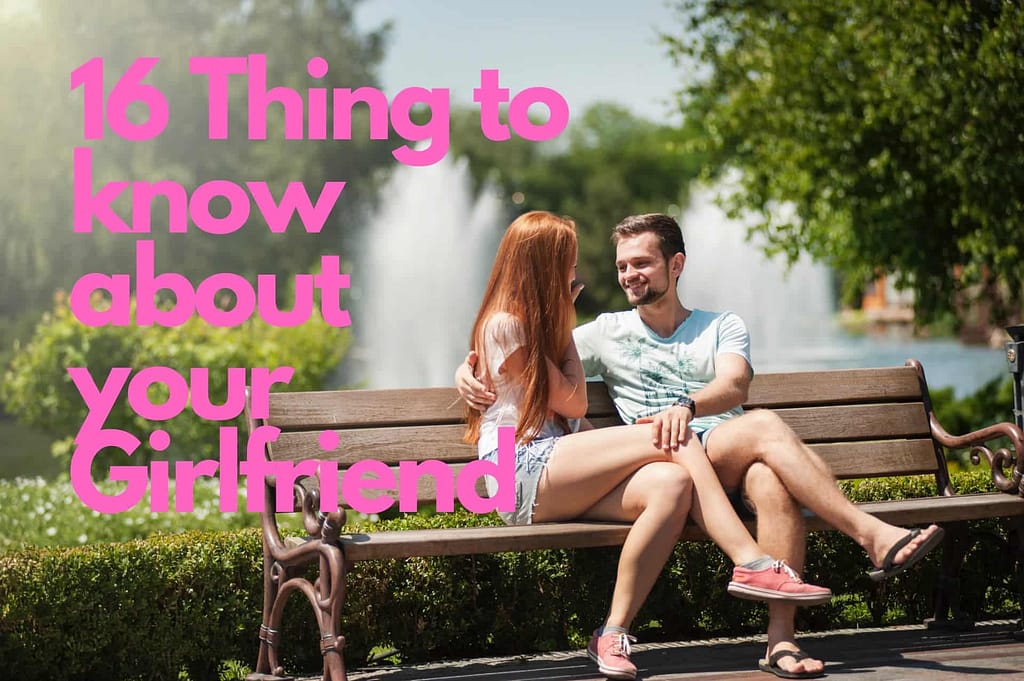 Many men dreaming to have a happy ending relationship to the girl they are dreaming of. Some are awake at night and thinking about their girlfriends on how they love them, supports them, and always there for them. Love is not about finding the perfect person, but by loving the imperfect person perfectly beyond her past, physical appearance, status, and personality what matters most is your loyalty, respect, honesty, trust, communication, happiness, safety and compromise.
We have been fall in love with people by chance and choose to stay in love with that person we long to be. People who are in a relationship have an opportunity to know them better and getting closer to them day by day. The ultimate route to get attach with your girlfriend is spending time talking with her, asking something about her, and giving your time and effort. Here are the few things that you should know about your girlfriend and make your interconnection firm and stronger.
16 things that you should know about your girlfriend
1. Know her major break-up and the name of her first love.
While you are having a quiet time together, set her tone first and feel free ask her some questions or play a game with her asking about your first kiss, first boyfriend or girlfriend, first hug, first dumping, first heartbreak, and others.
2. How she takes her Coffee.
Make a tasty and creamy coffee for your girlfriend to put with a little amount of sugar and cream. Making it extra special and awful, after which serve with love and joy in your heart and ask her if she wants it. There is an instance that there is a degree of honesty that is present in our relationships, and she will tell what exactly she wants and don'ts on the coffee you make and next time you will make it will be perfect.
3. Her lingerie sizes.
While your partner is taking a bath, look for her underwear in the drawer and check on the tags and take down notes. It may seem new to you with blur letters and numbers on it but ask for the assistance from the salesperson in order for you to understand those numbers and letters. And surely your lady will forgive you in searching for her sizes.
4. What would be her childhood obsession.
If you are having a dinner, tell to her about your childhood life goals or anything that will serve as your open forum matching with a very romantic movie or songs and wait until she will tell her story too.
5. Her favorite foods and dislikes and peccadilloes.
Inform her if you want to cook for her, ask her what her favorite food is and try to make something extra special for her. Always consider those things or the food she dislikes avoiding misunderstanding and quarreling. Take note for what she always includes in her menus.
6. Her preferred style of engagement ring.
If one of your friends that are engaged asks your girlfriend what was her opinion for their engagement ring for you to be able to get an idea when you want to surprise your girlfriend with an engagement ring, let her tell everything that she wants and get some various opinions, and surely she will be amazed by you if someday soon you will give her a ring that every girl is dreaming of.
If she was giving you hints that she wants a new wallet then so be it, if she wants to hang out with friends, support her, always give makes your girlfriend happy because at the end of the day all your hard works, efforts, and money are paid off if you saw your girlfriend very much happy for what you did for her.
8. Her tampon brand.
The next time that your girlfriend gets her monthly period, ask her to get and go out her supplies. Tell her to take down notes what would tampon brands she preferred every time she has a period. Not all men do this to their girlfriends.
9. Her home decor style.
Make her room as her dream room, ask her what would be her favorite color or cartoon character and put it all in her room. Always make her comfortable with every detail on her room to help her to have a nice atmosphere.
10. Her all-time favorite books.
Ask her what would be her favorite books and let her tell or discuss about her favorite part of the story and get each other's thoughts from that topic she read.
11. Her worst day protocol.
This is one of the most important information that you should know about your partner every time she has the worst day you need to cheer them up every time they are sad or had a bad day. Always be at their side when they needed you and comfort them by showing your love and care about them.
12. The song that gives her good vibes.
Songs might set the mood of your girlfriend every time they listen to their favorite songs. Play music or create a playlist or her favorite songs that make her happy like she was serenading.
13. Her favorite scent.
The next time you go to the mall or any store,  take not for what scents she loves the most, for what makes her crazy, because of most of the women like the scents which it is not a strong smell.
14. The first concert she went to.
When you find some concert tickets on her drawers, ask her when was the first concert she went to and let her tell every single moment that she experienced from that concert. Have a good time spending your time with her, getting to know her better.
15. Her dream destination for her vacation.
Every girl loves to travel. Create good memories together with her travel goals destination. Talk with your girlfriend what is her dream destination and work for it, bring her in her dream destination and surely she will never forget you.
16. Her preferred love language and arguing style.
There is no fast fix in this one, dear. Finding on how your girlfriend wants to argue with and what makes a girl feel loved is a developing process in searching each other differences and trial and error. But always consider how you started as one.