Buying the best gift for your fussy girlfriend can be quite difficult as it would require you to do a lot of thinking. In fact, most girls would love to have your attention, care, and affection more than material things and money. So, instead of giving expensive things or your salary to your wife or girlfriend, you can rather give her simple, affordable, yet thoughtful gifts for her. This would make her happy and grow more in love with you.
However, giving your girlfriend a gift is also the best chance that you have to show her how much you love her. In fact, a lot of men used special gifts to propose and confess their love for their girl. So, for those who have a lot of questions about giving gifts to their girlfriends, we'll answer them all down below.
1. What Kind of Gifts Do Girls Like?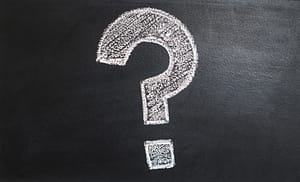 This question is quite hard to answer as not all girls are the same, therefore not all of them have the same taste in things. The female characteristics of labor, love, and compassion are perfectly gathered on a wrapped object, which is basically the perfect example of most women believe in.
Women love receiving and giving gifts, especially to the ones they love, due to their generous nature, and this deserves something generous that would give them an absolute joy. But since there are so many options that you can choose from in choosing the best gift for your girlfriend, it would just end up creating a lot of confusion in you.
So, if you're wondering what kind of gift your girlfriend would love, you should take time knowing them more by learning about their interests, hobbies, what kind of movies she likes, what activities she's doing, and more. In some cases, some girls prefer receiving expensive materials like shoes, bags, jewelry, clothes, and sometimes they would as far as for be wanting a luxurious car. Thankfully, only a few girls like them exists. There are still a lot of women out there that are worth your time, love, and efforts.
2. Should I Give Her Money for Shopping as a Gift?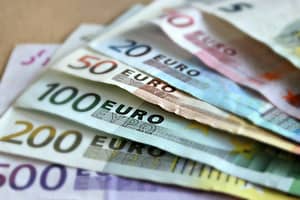 If your girlfriend is a shopaholic, then she would surely love to receive a gift like this from you. However, instead of simply handing her the money or card to her than standing up to leave, you should rather go with her while shopping so that both of you could spend some time together.
Simply giving her the money for her shopping trip is not romantic at all. You may think that it's the perfect gift that you can give her as it's her favorite hobby, then you'll have to think again. Like what we have mentioned earlier, women love to receive some time, love, and attention from you rather than money and material things.
Once you've her some money for shopping as a gift, tell her that you would come with her while shopping to accompany her. Rather than being by her side the whole shopping trip, you should offer her some help like carrying her bags, watching her steps when she's not looking at the front to prevent accidents, making small chats while she's looking at some clothes, tell her she's pretty when fitting on some clothes she's interested in, and others.
Everyone knows that guys find it boring and exhausting when shopping with their girl, therefore putting in an extra effort by doing all of the mentioned things above for her, would be the best gift that she would remember for a long time. Not every girl is lucky enough to date a guy who would willingly go shopping with her, so make her feel happy if you really love her.
3. I Don't Have Enough Money to Buy Her an Expensive Gift, What Should I Get Her?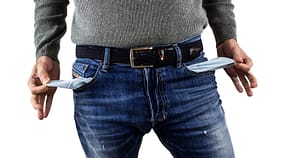 If you can't afford the things you wanted to buy for her, you could just get her something simple and affordable, yet thoughtful enough where you have thought about her while buying the gift for her. If your girl is a simple woman and doesn't mind whatever she might receive from you, then she would truly appreciate you not because you got her a gift, but by simply thinking of getting her a gift even if she didn't ask you to, or if there's no occasion at all.
Samples of affordable gifts that you can get is by watching a good movie, going on a picnic in a park or beach while watching the sunset, watch Netflix or movies on a laptop at home with lots of chips, cuddles, and drinks at the side, or just a simple dinner at her favorite restaurant. Anything will do as long as it's the thing that she wants to do, or if you find it romantic enough for her to appreciate it.
However, if you're still a student, for example, a high school student with not enough money to have a simple dinner outside, then you can just give her a hand-made gift like a unique card, an album with messages or simple comments with your pictures together, make a homemade video about how much you love her, or you could take her somewhere peaceful with a great view like on the building's rooftop.
Just because you don't have the money to buy the perfect gift for your girl means you already have to give up. By putting in enough effort and creativity in making a gift, you can make anyone happy who would receive it.
4. Will My Girlfriend Like a Customized Gift?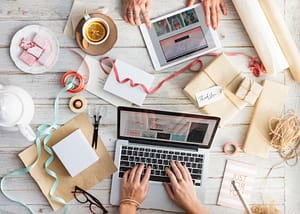 She would definitely love it! In fact, she would most likely want to receive a gift that isn't duplicated, so that she's the only one who has it. You can get a couple of shirt like the ones you see on other couples in public, or you can just simply design a shirt that would suit both of your personalities. Like for example, you can make a statement on the shirt's she's going to wear with "I'm the boss", while yours says "she's the boss".
It might sound too cheesy for you, but your girlfriend might like it because of the humor on the statement. We all know that in most families, the mother would always be the ruler in the household. Same for couples who are living together. Aside from a couple of shirts, you can also get a customized mug, water jug, vase, office table, pillows, and others.
However, not all customized gifts need to be an item. When eating at a restaurant, you can ask the chef or cook to make something different for your girlfriend as a special gift. You can ask them to make a cake that is specifically made for her, cook a special meal that isn't in the menu, or you can simply ask them to cook the dish that she's been craving for or her favorite dish.
Simple things like food can make a girl happy. In fact, a lot of men takes their girl out to eat every day to keep them happy. Girls with a full stomach is a happy girl. Therefore, using personalized and handmade gifts for your girl would never go wrong, especially if you put a lot of love and effort into making that gift.
5. Should I Just Cook Dinner for Her as a Gift?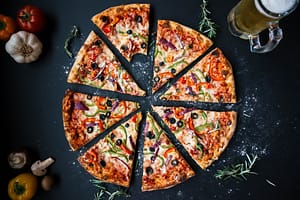 Why yes you can, in fact, it is one of the most romantic gifts that a girl can receive from her special guy. You can plan a beautiful lunch or dinner for her in your free time. Here's what you can do in preparing the perfect lunch or dinner gift for your girlfriend: Before you could think of the foods that you're going to prepare for lunch or dinner, you should book for a place in advance,
After you find the perfect place for you and your girl's dinner or lunch date, you can then plan the foods you're going to cook and the place's decoration. For the decorations, you can ask your friends to help you out in decorating, or you could hire some people to do it for you. But if you prefer preparing your gift at you or your girlfriend's house, then you can do so.
Rather than hiring people to do the decorations, it would be much better to do them by yourself or with friends. If you want to do a candle-lit lunch date with your girlfriend, you can decorate the room where all the windows are closed to make the room dim. Cover the table with cloth and prepare all the candles.
As for the foods, make sure that you cook all your girlfriend's favorite dish as it would ensure that she would eat a lot. Sometimes, girls won't eat too much if they don't like the food in front of them. Also, make sure that the foods you are preparing won't trigger your girl's allergies if she has them. If she's allergic to seafood, peanut, or others immediately take them off your menu's list. You don't want to end your date with a disaster.
6. Should I Ask Directly What She Wants?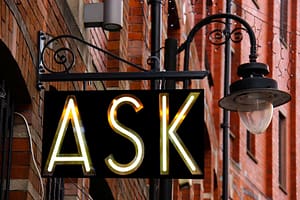 You are not Santa Claus and you're a real person, you don't just simply let her sit on your lap and ask her what she wants for the holiday season. Instead, you'll have to do it the hard way by trying to figure out what would make her happy. Rather than asking her directly, you should try listening to the things she's saying.
Girls love to talk about their day, the things they like, some distant memories, and other random stuff. So, if you want to give her a surprise gift, make sure to listen to all the things she's telling you. Not only would you make her happy if you got her a gift that she likes, but she'll also appreciate the fact and would love you even more than you remember what she said.
Remember, it's your job to figure out what would make your girl happy. By giving her the attention she wants is enough to keep your relationship healthy but to make everything better you can make any day special by giving her some gifts that she wasn't expecting to receive. Therefore, you should always pay attention to everything she says and takes some notes about it for future references.
But if you're still completely clueless about what she likes, you can discreetly ask her some question where she won't suspect anything. Ask some questions that would point you in the right direction, where you'll buy the gift that you've chosen and not something she has asked for.
7. How Much Should I Spend for a Gift?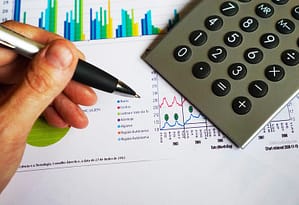 This would depend on you, if you want to get her something expensive willingly without her asking, then you could get her whatever you wanted to give her. However, make sure that she would accept it as some girls won't accept something too expensive. If you think she needs a piece of jewelry on her, then you can get her a simple necklace that isn't too expensive or too cheap.
This way, once she demands on knowing how much the gift costs, she won't feel too bad about it. If your girl is the simple type, you could even get her something without spending a dime on things. Like for example, if you're a crafty person that has his own workshop, you can create something useful or unique like creating a small statue of her if you're skilled enough, or by making something she could use in her office or room.
You could even take her to a museum if she likes history as a gift. Simple things like supporting the things she likes to do are already the best gift that you can give her. If both of you are in a long-distance relationship (LDR), you can give her something simple like a bouquet and chocolates just to tell her how much she means to you.
Simple things like giving her some flowers and chocolate while both of you are so far away would surely make your girlfriend feel important and loved because of the simple display of effort and affection. A lot of people thinks that girls are complicated, but if you put you pay some attention to them. You'll realize that girls aren't too complicated to understand. In fact, all they need is care and attention from you, where most men don't usually get.
8. I'm Running Out of Options
What would you do if discreetly asking her some questions, or if she hasn't left any clues in things say doesn't work? You can consider approaching one of her closest friends and ask them what your girlfriend would want as a gift. It would be better if you ask her best friend as they always tell each other everything. But make sure that she won't tell anything to your best friend until you got the perfect gift for her.
This is especially helpful when you are buying items like clothing, jewelry, and other styles are involved. But if you can't risk them from slipping and telling your girlfriend about your gift for her, you can just ask your female friends of what's the perfect gift that you can give to your girlfriend.
However, like the previous question, don't ask them directly about what your girlfriend likes. Just ask them some questions like "what gift does a girl like" to give you some ideas. If your girlfriend finds out that you got the idea of what she likes from her best friend, she would feel disappointed. But like what we have mentioned earlier, not all girls are the same, so some wouldn't mind it too much if you asked their friends for some idea.
If you already got some ideas on what to give to your girlfriend, you can ask her or your friends which would work best for her. If your girlfriend doesn't like the gift, you can just give her the receipt of the item for a refund. Let her use the refunded money to buy the one she likes, this way your gift for her won't go to waste.
9. Should I Spend More than I Can Afford?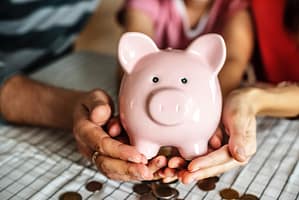 Most women secretly dream of having the best clothes for their outfit of the day, or other luxurious stuff. But if you don't have the money to get her the expensive thing she wanted, don't feel compelled to spending more than you used to. It may seem romantic, sweet, and full of effort, you might just make your girlfriend feel bad.
The inclination of going overboard may be sweet but it isn't really necessary, especially if your girlfriend knows your total income. Your girlfriend won't expect something luxurious, if you've given her something expensive that is worth more than your total income for a month, you would just make her feeling guilty about wanting something that is too much for you.
Not only would you make her feel guilty, but the said gesture would also make you look like you are trying too hard to impress her, where you'll even be willing to go in into debt just to make her happy. All a woman could hope is by receiving a thoughtful gift from you that you can afford. There's no need to go the extra effort by having debts just to get her something expensive.
In fact, there's a case where the man wants to force a girl into marrying him by proposing a luxurious car, some expensive items, and a ring with a large diamond ring on it. the guy kept saying that he can get her everything she wanted, but the girl refused him and told him "so what if you're rich?" and walked off. This is a strong example where girls aren't interested in money but love and attention.
10. Should I Get Something She Needs or Want?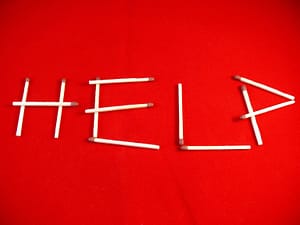 If you're feeling generous, you can get something that she needs and want at the same time. But if you're on a tight budget, then we recommend that you get her something that she wants, but couldn't buy because of her everyday needs like food, bills, and taxes. If you know her well, you can also get something that she didn't know she wanted but would enjoy it in the end.
Never buy her something practical like household items, mugs, or kitchen appliances, unless cooking is her passion or hobby. Just let her parents or friends give her the things she needs. Therefore, you should just get her something she wants that would excite her. Like for example, if your girl is a gamer you can get her an exclusive game that is limited or something that she loves playing. If you go her something like a pair of socks, she would just feel disappointed that you didn't put some effort into thinking about the kind of gift you're giving her.
A woman will more likely appreciate receiving a handmade card from you than getting a pair of socks. A handmade card will show your girl how much she means to you, as you're pouring all your feelings in that letter. She may not receive an item as a most girl does, but she would be receiving your feelings for her, where some girls don't get from their guy.
Some girls would prefer getting something they need for their home so that they won't trouble their selves by getting one in the market. But she would still appreciate getting something that she wants like a new set of clothes, shoes, maybe a new book if she's a bookworm, and others.
11. How Can I Check Her Clothing's Size?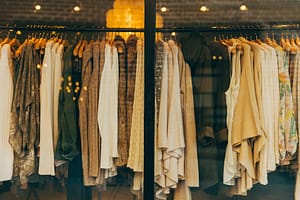 If you're planning on getting her a new dress, pants, blouses, or others then you'll have to check the sizes of her clothes when she's not looking. If you live together, you can check the sizes on the tag of your girlfriend's clothing. You can also do this at her house if you don't live together, just make sure you ask some permission from her parents as they could help with your plans.
If you're getting her a dress for a special day like your first anniversary, rather than trying to get her sizes on your own, you can ask her girl friends or mother to do the sizing for you. This way, your girlfriend won't suspect anything that has something to do with you. The fascinating thing about girls is that their gut feeling is almost always right, therefore if you want your gift for her to be a surprise, you should carefully create your plan.
Other ways that you can do is when both of you are shopping for clothes. If she asks you to get a larger or smaller size of the dress she's fitting, try checking the dress's tag if it has the length for the waist, chest, and shoulder area. If the dress doesn't have the tag, you can ask the saleswoman or salesman what the sizes are.
This way, everyone would appreciate the fact that you've made all the effort for your girlfriend without asking for their help. It only shows how much you love her by doing an extra effort by looking at the clothes' sizes.
12. Can I Get Something Sentimental Rather than What She Needs or Wants?
No other gift can provoke a strong emotional feeling than receiving a gift, which is very specific and personal to the bond you and your partner are sharing. Each couple has their own inside jokes, a landmark of moments in their relationship, and of course their first times together. Give her a gift that lands one of the given things, and you've struck the perfect gift for her.
Giving her something sentimental like giving her something that would remind her of your first kiss, how the both of you met, creating an album of your first vacation trip together, a reminder of how you confessed your feelings for her, or even maybe your first fight together was thinking of it will just make you laugh of how silly the reason was. Whatever the moment that you have chosen to use for gift-giving, make sure that it's the moment where your girlfriend remembers it the most.
If it's your anniversary, monthsary, valentine's day, or just a special day for the both of you, giving her this kind of gift can't be compared to that expensive stuff in the market. And it would surely be the only item that your partner would keep forever. Clearly, this is a hypothetical and wildly specific situation, but if you take a closer look at your relationship, you can think of a lot of creative ways to make your moments tangible.
13. Can I Use Experience as a Gift?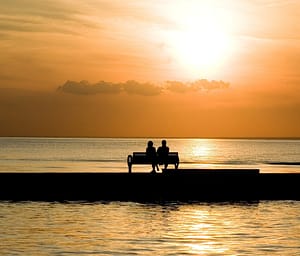 If you mean traveling or adventure experiences, then yes you can use that as a gift for your girlfriend. In fact, it is one of the best gifts that you can give to her to help her unwind from work, stress, and other negative emotions that are taking a toll on her body. If you don't have enough time to go out of town to do some great things together, you can just bring her to the best spa shop for a very relaxing day.
If you've already made plans for an exciting adventure that you can do together, make sure to always stay by her side, especially if she's scared of heights if this is included in your adventure package. She might see this as a very scary experience, but if you try to calm her down and ensuring her that everything is going to be fine as you're beside her, she'll trust you more and would more likely enjoy the new experience.
But if you are more into traveling than going into adventures, then you might want to go on a beach trip, island hopping, out of town or country together with your girl for an amazing experience. Other experiences that you can give her as a gift is by watching a concert together, serving her with breakfast in bed, or maybe even just by cuddling together at home for relaxation.
Simple things like enrolling her in a yoga class that she'd been wanting to do for a long time now, could be an amazing gift experience that she could ever receive.
14. What Should I Give Her on Our First Date?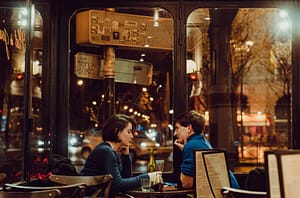 If both of you aren't a thing yet and still undergoing the dating session, then you should just give something simple like flowers, chocolates, or card to not overwhelm her. Some men usually make mistakes in this part as they tend to give the girl something expensive, such as jewelry. We know this as someone we know has made this mistake the first time.
Giving her something expensive on the first date isn't cute or romantic, instead, it was quite creepy. This is because it sends a hidden message to the girl you are dating that you are quite needy, moving too fast, and overly attached to her like a psychotic partner. Therefore, you should think it through before giving her a gift on your first date.
This also applies if it's your first date as a new couple, even if you've already met her for over a year, you should still take things slow so that she won't get pressured or freaked out about the things you give to her. Overcommitting yourself on a gift early in the relationship will just push your girl away from you. This may be an innocent mistake, but once you've creeped out your girl, there's no turning back on the mistake you've committed.
15. Should I Give Her a Teddy Bear and a Flower?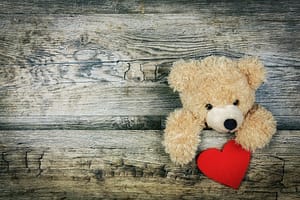 Yes, you can give her a stuff toy and flowers but only if your relationship is still new, and if both of you are still in your teenage years like 18 or so. But if both of you are already in your 20's, then we recommend that you avoid getting her a stuffed toy as a gift, unless she loves receiving these kinds of cute things. In fact, some girls prefer receiving a lot of stuff animals than getting material things like jewelry, bags, and other expensive things.
Before you go buying your girlfriend a stuffed toy, try learning about some basic things about her like what's her favorite color, her favorite animal, what her hobbies are, what does she usually do after school, and other basic stuff which you could apply on the gift that you are giving to her.
And since your relationship is still new, we recommend that you only give these gifts on your first date, first month, or even as an appreciation gift for her. For older couples who stayed together for years and already at their 30's, then giving your partner a bouquet, minus, the teddy bear, is enough to make your wife, or girlfriend if the both of you were divorced or widowed by your past partners, happy.
Other Tips in Gift-Giving for Girlfriend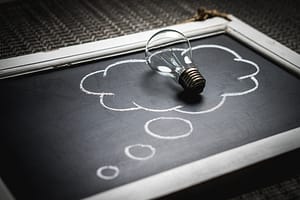 If you want to avoid giving the wrong gift and message to your girlfriend, you have to consider the days of how long the both of you are dating, how deep your relationship is, and how much the both of you love each other. The longer you have been together, the more flexible you are in getting the right gift. However, it would depend if you're exclusive or not as it would affect if the gift is appropriate or not.
Fortunately, it's very simple as there's a handy guide that you can follow in providing the perfect gift within the budget. Here are the things that you can do for gift-giving when in or going in a relationship:
1-4 Dates:
Getting her a card or bouquet, and going on a dinner date, or home-cooked dinner with a good bottle of wine is the best approach that you can do to the person you like. At this stage, both of you are still knowing about each other, so mentioning about kids and what you want to do together in the future would just freak her out. Therefore, it would be best if you take everything slowly during the dating session. You don't want to lose the opportunity of having a girlfriend.
1-3 Months in a Relationship:
In the first few months in the relationship, you'll have to consider the days of how often you see each other. If you often meet every day, then you should plan on getting her a gift that is thoughtful, fun, but cheap. As a tip, you shouldn't spend more than $30 on this stage of a relationship.
You're still having fun during the first few months of your relationship, therefore it's nothing too serious yet. A thoughtful gift with a simple dinner together is enough for a gift.
4-5 Months in a Relationship: 
If you are seeing each other more than 3 or more times a week, then you'll have more ideas that you could think of when getting a gift for your girlfriend. If both of you aren't too open with one another then you're not in a serious relationship yet. During these months, you can spend at least $50 at most for a gift and/or date. The first four to five months in a relationship is more like a casual commitment than a serious one.
6-7 Months in a Relationship:
Now this is what you already call a serious relationship. This is what the old couples call as the honeymoon period of new couples, it is the stage where both couples couldn't take off their hands from one another. This is also where the sweet and sappy gifts that you get are most But at the same time, you don't have to go overboard when buying gifts for your girlfriend.
 Spending less than $75 for a gift is enough to not make your girlfriend feel guilty, spending more than that depending on your budget, might just cause your girl to have second thoughts whether she should accept the gift or not. You can also plan a vacation trip during this stage together. Getting her simple jewelry isn't a bad idea also, you can get her something small and simple like earrings, pendant, or a necklace but avoid giving her something that has gems or large stones on it.
8 Months and Above in a Relationship:
At this point of a relationship, you are most likely in a well-established commitment, where you know what your girlfriend is into and what she wants or needs to have. In addition, practical gifts like getting a new iron in exchange for the one that exploded is more acceptable, especially if both of you are living together. You could also get her something that she's interested in, such as needing a new canvass for her painting hobby.
Paying attention to what she practically needs for her everyday activities, especially for those she's interested in, would give you an extra point for being considerate. The longer you and your girlfriend have been together, the better it is to provide her with a very romantic gift.
For long-term relationships, you should always take time in being romantic in one another, while reminding your girl how much you care and love her has a big role in maintaining your relationship. So, no matter how old both of you get, don't forget to be a loving man in your love's life.
Conclusion:
As a reminder, you should keep in mind that this is only a guide on how you can make your relationship better, which is by providing the right gifts for your girlfriend. Every relationship is different and would move on at their own pace. Therefore, it would be much better to pay attention to your girl's personality, rather than following the whole guide step by step.